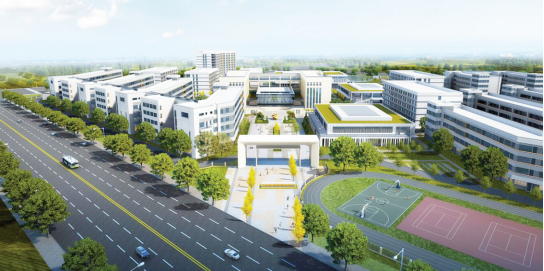 The picture shows an illustrated aerial view of the school. [Photo by Nanyang Daily]
The opening ceremony of the Wancheng Complete School project was held on June 18, 2019.
The school, now under construction, will be another complete school in Nanyang.
It will offer 102 classes in four stages from kindergarten through primary, junior middle school and senior high school.