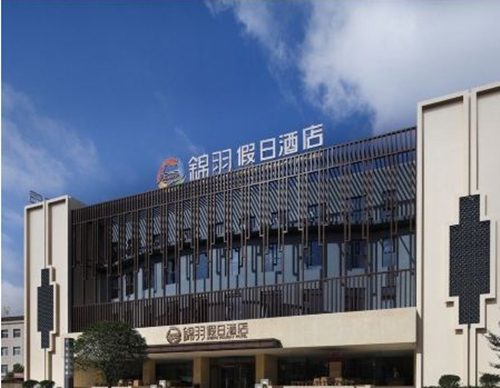 [Photo/Jinyu Holiday Hotel]
Jinyu Holiday Hotel is a four-star hotel which opened in 2014. It contains 83 guestrooms of various sizes and styles to meet different demands. Each of these rooms comes with free Wi-Fi.
Located 2.8 kilometers from downtown Nanyang, the hotel has easy access to popular business districts, restaurants and tourist attractions. Customers who come to Nanyang by train are advised to get off at Xixia Railway Station, only 6.8 kilometers from the hotel.
Recreational facilities include mahjong, chess and poker rooms. Customers can enjoy meals and refreshments at the hotel's teahouse or two restaurants. Each buffet breakfast is charged at 28 yuan ($4.4).
Address: No 588, North Baiyu Road, Xixia county
Check-in: after 8:00 am Check-out: before 2:00 pm
Note: Only Unionpay chip cards are accepted for payment.