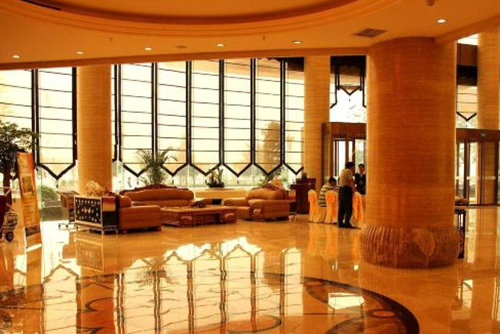 [Photo/Tiangui Zhongzhou International Hotel]
Tiangui Zhongzhou International Hotel is a four-star hotel located in Neixiang county and operated by Zhongzhou International Group. It has 23 floors, including one at basement level.
The hotel contains 269 deluxe guestrooms, which are equipped with high-definition liquid crystal televisions, intelligent anti-theft electronic locks and temperature-maintaining central air conditioners.
In addition to accommodation, the hotel meets the diverse needs of its customers in terms of entertainment, business travel, and wedding ceremonies with a bath house, fitness room, bar, four conference rooms and a banquet hall.
It is conveniently located just 3.4 kilometers away from downtown Nanyang and 1.4 kilometers from Neixiang Railway Station.
Address:intersection of East Tuanhe Road and National Road No 312 (G312), Neixiang county
Check-in: after 2:00 pm Check-out: before 12:00 pm
Note: Guests aged below 18 must be accompanied by a parent or legal guardian.