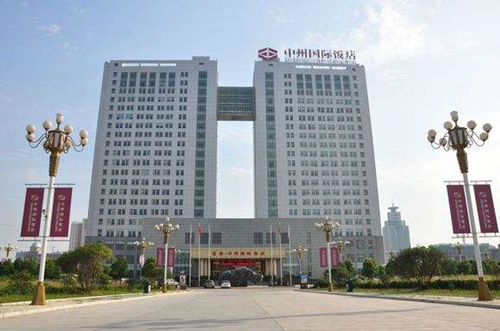 [Photo/Futang Zhongzhou International Hotel]
Futang Zhongzhou International Hotel is a four-star hotel jointly developed by Zhongzhou International Group and Henan Garden Hotel Management Co Ltd.
With a floorage of 23,000 square meters, the hotel contains over 100 guestrooms, 40 deluxe suites, a banquet hall and multiple conference rooms, making it an ideal place for vacation, business travel, and ceremonies.
Customers can receive room service or eat at the onsite Chinese restaurant or Western bar and cafe for food or refreshments. A buffet breakfast is available for 58 yuan ($9.2).
As for transportation, the hotel is an 18-minute drive from Nanyang Railway Station and 22-minute drive from the Nanyang Airport. Airport pickup, car rental and car-hailing services are provided upon request.
Address: Intersection of Xinchen Road and Dushan Avenue
Check-in: after 7:00 am Check-out: before 2:00 pm