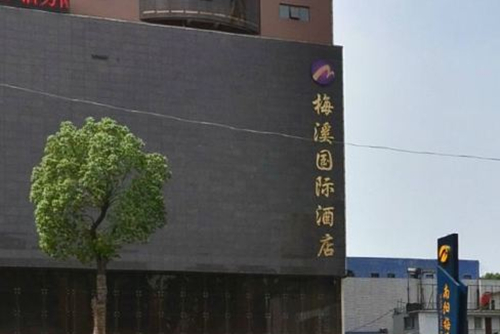 [Photo/Meixi International Hotel]
Meixi International Hotel is a four-star hotel built in 2012. It contains 117 guestrooms and a Chinese restaurant. Free Wi-Fi is available in all rooms and public areas.
Located in the Nanyang city center, the hotel is close to large shopping malls, popular restaurants and tourist attractions such as Wuhou Memorial Temple, Nanyang Peng Xuefeng Memorial Hall and Nanyang White River Wetland Park.
In addition to a free travel map, the hotel also sells tickets to scenic spots for customers in need. Also on offer are car rental and car-hailing services, which will be charged accordingly.
Address: No 109, Zhongzhou Road, Wolong district
Check-in: after 2:00 pm Check-out: before 12:00 am
Note: Only Unionpay chip cards are accepted for payment.