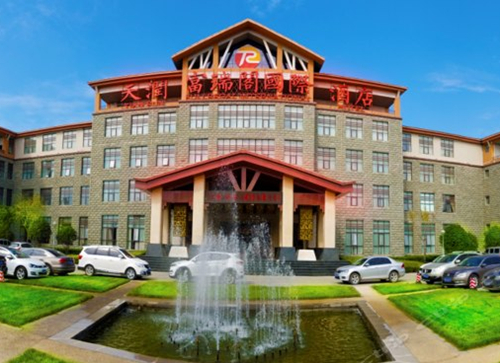 [Photo/Tianrun Fullregal International Hotel]
Tianrun Fullregal International Hotel is a five-star hotel in Nanyang. Renovated in 2016, it is well-equipped with a gym, a lobby bar, elevators and automated teller machines (ATM).
In addition to free Wi-Fi in guestrooms and the parking area, Tianrun Fullregal also provides airport pickup and car rental services on request.
Tourists can easily get to the hotel, as it is only seven kilometers away from Nanyang Airport, and 13 kilometers away from Nanyang Railway Station.
Address: No 6, Yingbin Road, Wancheng district
Check in: after 7:00 am Check out: before 2:00 pm
Note: No pets are allowed in the hotel.