A group of 27 Phd students and master's degree candidates from Peking, Tsinghua, and Beihang universities visited Nanyang from Jan 19 to 22 to find out more about the local economic development.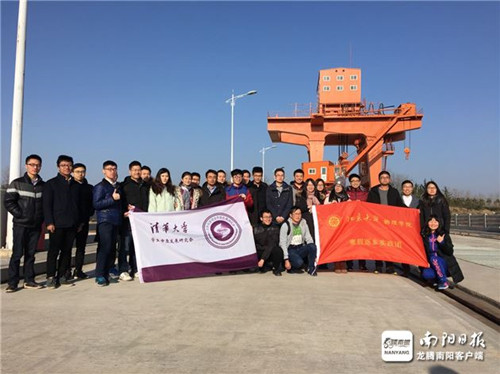 An investigation group from top domestic universities visits Nanyang. [Photo/Nanyang Daily]
The Beijing students visited local enterprises such as Feilong Autumotive Parts and Xixia Intake & Exhaust Manifold, taking part in exchanges with officials. Leng Changzhi, a leader from the Peking University team, said that he and his fellow team members have seen and felt the potential of Nanyang's industrial growth as well as the effect of talents aggregation through the trip. The investigation is expected to facilitate cooperation between the universities, the Nanyang government and local enterprises, said Leng.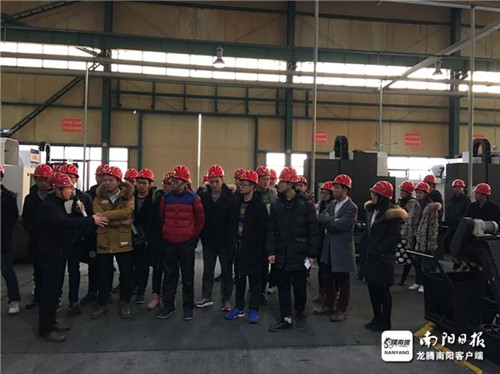 The group's site visit at a local factory. [Photo/Nanyang Daily]
Gu Zhengwei, a doctor from the Institute of Nuclear Energy Technology, Tshinghua Universty, said that as Nanyang is a prefecture-level city with the largest area and population in Henan province, the study of its industrial development is significant in understanding the development stage of Central China. Gu hoped that Tsinghua could establish a social practice base in Nanyang as soon as possible, and that the two sides could start cooperating on enrollment, employment, and scientific research.
Officials from Nanyang's municipal organization department expressed the city's willingness to cooperate with universities for "leapfrog" development during a meeting with the visiting group.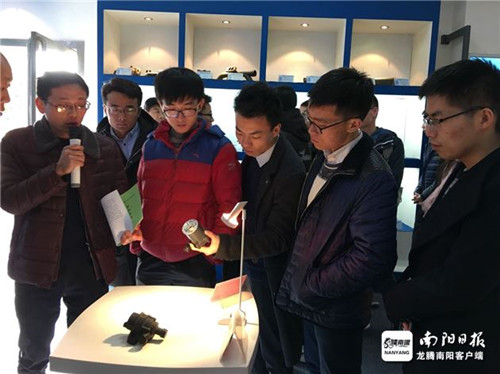 Students learn about the technological breakthroughs of Made-in-Nanyang products. [Photo/Nanyang Daily]