The fire department of Wolong district in Nanyang, Henan province staged a series of performances on July 20, to celebrate the upcoming 89th anniversary of Chinese Army Day, which falls on Aug 1 every year.
The event was co-organized by the Wolong fire department, the province's volunteer fitness associations and Nanyang Flying Fitness Industry Co. Featured by 19 performances, including dancing, guitar, diabolo juggling, nunchaku displays, allegro music and comedy double-acts, the event was warmly welcomed by all in attendance.
Aiming at enhancing connections between the army and civilians, the event also gave the opportunity for the fire department to increase understanding of its overall role in the community.
Army Day is celebrated in China on Aug 1 every year in commemoration of the founding of the People's Liberation Army in 1927.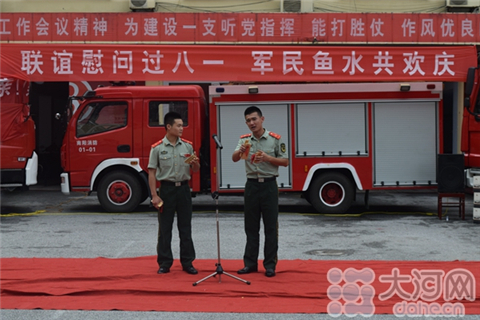 Officials from the fire department perform in Nanyang ahead of Army day on Aug 1. [Photo/dahe.cn]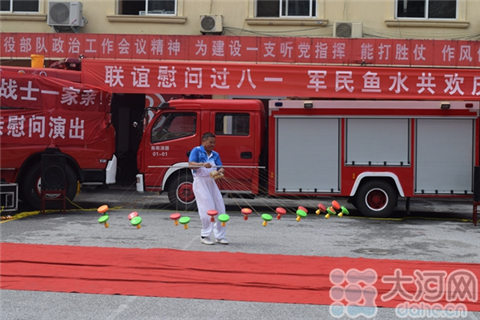 A performer juggles diabolos at the event held on July 20. [Photo/dahe.cn]