Staff at Neixiang county's power supply company have begun using unmanned aerial vehicles (UAV), or drones to perform maintenance checks on electrical pylons.
The county is located in mountainous area in Nanyang, Henan province, so checking on the pylons that stretch from 15 to 55 meters in the sky can be a notoriously slow and cumbersome process. Using drones however, allows for the checks of main lines, parts and problems to be carried out from ground level at a rate more than 10 times faster than the traditional method.
The electric power circuits mainly distribute to mountains and jungles, making line patrol very inconvenient.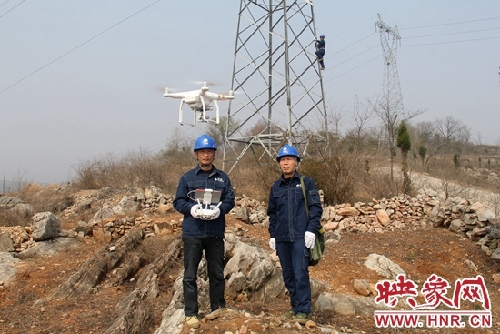 Neixiang county's power supply company uses its first drone to check a pylon on March 16. [Photo by Zhou Yongsheng / hnr.cn]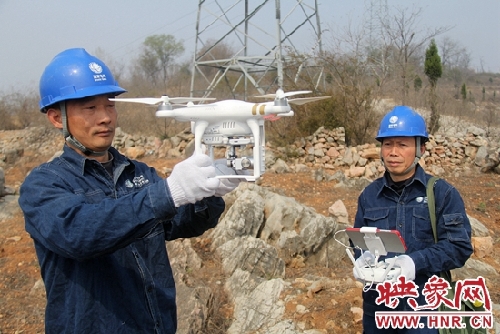 Workers from Neixiang county's power supply company prepare to launch the drone to check on a pylon. [Photo by Zhou Yongsheng / hnr.cn]
Edited by Owen Fishwick