The Fourth Session of the 12th National People's Congress (NPC) and the 12th National Committee of the Chinese People's Political Consultative Conference (CPPCC) were recently held in Beijing, capital of China.
Deputies from all around the country gathered at the Great Hall of the People to participate in the "two sessions", including many ethnic minority group representatives.
The best place to look to distinguish where each ethnic group comes from is right on top of their heads! Here we take a closer look at some of the delegates' headwear.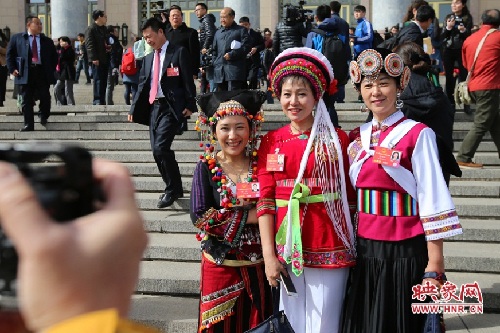 Deputies from Yunnan delegation parade their intricate headwear. [Photo / hnr.cn]