Members of the 12th National People's Congress (NPC) from Henan province, left for Beijing, capital of China, on March 2, for the Fourth Session of the 12th NPC.
The delegation included representatives from all walks of life such as workers, farmers, members of the Party and government, intellectuals, democratic parties, patriots without party affiliation and returned overseas Chinese.
The delegation members all showed their determination to fulfill their duties seriously and to help accelerate the development of Henan province in the first year of the 13th Five-Year Plan (2016-20).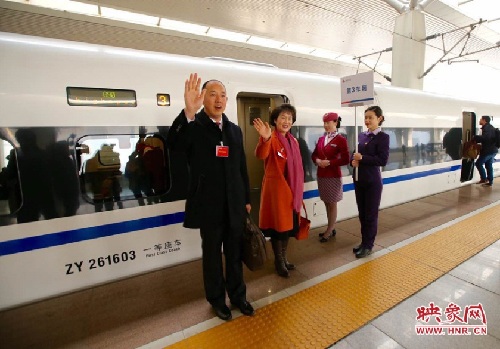 NPC members leave Zhengzhou, capital of Henan province, for Beijing by bullet train to attend the Fourth Session of the 12th NPC. [Photo by Duan Jinzhe / hnr.cn]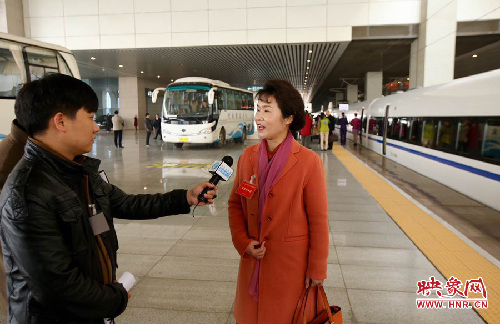 A deputy is interviewed on the railway platform before departing for Beijing. [Photo by Duan Jinzhe / hnr.cn]
Edited by Owen Fishwick