The chrysanthemum exhibition held by Nanyang urban management bureau in People's Park on Oct 28 attracted many residents and flower lovers.
The exhibition displayed more than 16,000 pots of chrysanthemums in 30 breeds. About 20 flower sculpts also decorated the park in the golden autumn season.
Depending on weather conditions, the chrysanthemum exhibition is expected to last for about 20 days, free for visitors.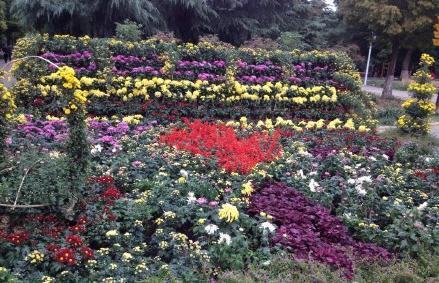 The chrysanthemum exhibition at Nanyang People's Park displays various kinds of chrysanthemums. [Photo by Wang Xiaohe / Nanyang Daily]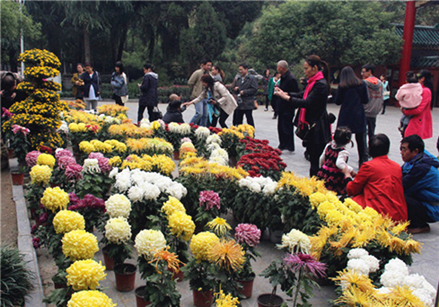 The chrysanthemum exhibition attracts many visitors at Nanyang People's Park. [Photo / hnr.cn]
Edited by Mevlut Katik