Zhaohe town's modern agricultural experiment field in Fangcheng county, Nanyang, Henan province, is developing agriculture with modern machinery.
The agricultural experiment field was established in the autumn of 2013 and took in Henan Wugu Shennong Agricultural Development Co in 2014. With technical guidance from Henan Agricultural University, the field mainly produces high yield, high efficiency wheat and corn by means of comprehensively promoting their hi-tech innovation ability, comprehensive productivity, market competitive power and sustainable development capacity.
Aiming to develop the field into a modern agriculture demonstration base first in Henan and first-class in China, Henan Wugu Shennong Agricultural Development Co invested an accumulative total of over 15 million yuan ($2.4 million) early this year to purchase 17 modern agricultural machines, such as large-scale rotary cultivators, seeding machines, straw-tying machines and collecting machines.
According to Wei Deyong, a senior agronomist of the company, a large-scale rotary cultivator has 52 ploughshares in total. It was purchased from Heilongjiang province and the large-scale roller tractor was purchased from the Netherlands.
Another senior agronomist, Du Xueyun, said that the modern machines can free soil, raise fertility and provide favorable environments for high crop yield.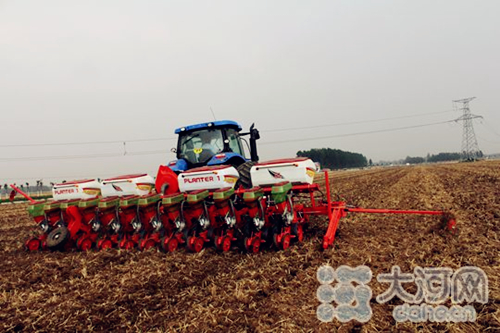 A large-scale precision seeder sows corn at Zhaohe town's modern agricultural experiment field. [Photo by Sheng Jundong/dahe.cn]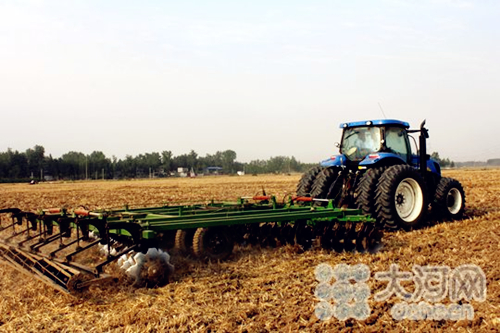 A large-scale rotary cultivator works in wheat field at Zhaohe town's modern agricultural experiment field. [Photo by Sheng Jundong/dahe.cn]
Edited by Andrew Ancheta