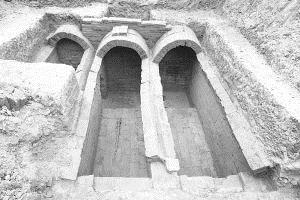 Han Dynasty tomb unearthed in Nanyang, Henan province, on May 14. [Photo/Nanyang Evening News]
Scientists in Nanyang, Henan province, have announced the unearthing of a Han Dynasty (25-220) tomb at a construction site in the Wolong district, according to Nanyang Evening News of May 20.
The 5-meter-by-3.7-meter tomb's entrance was discovered 2 meters from the road surface, with three oblong chambers and three passages, and a room to the east of each chamber with such items as a grey pottery kitchen item, an iron sword and an aromatherapy heater. These relics can be helpful in the study of burial customs and living habits around Nanyang during the Han, the city's relics department says.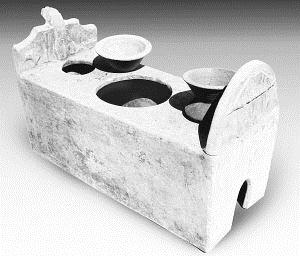 Grey pottery kitchen item from Han Dynasty tomb in Nanyang, on May 14. [Photo/Nanyang Evening News]