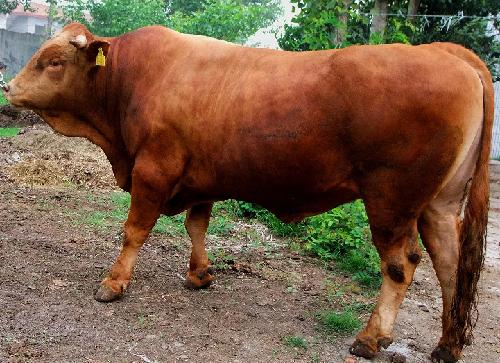 [Photo from 01ny.com]
The Nanyang yellow cattle are one of the top five fine breeds of yellow cattle in China. They are characterized with tall and big bodies, strong and lasting strength, fine meat quality and a thick fragrance.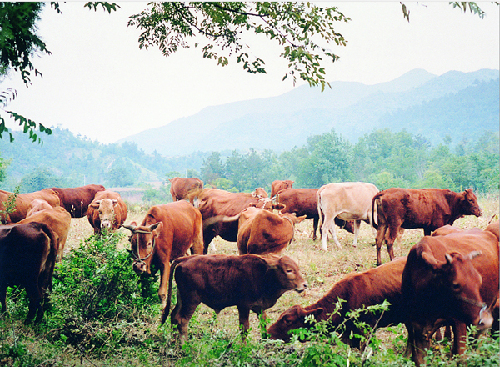 [Photo from nanyang.gov.cn]
In 2003, the number of yellow cattle raised in Nanyang reached 4.42 million, with an annual beef output of 182 thousand tons. The yellow cattle and its products are well sold not just in large and medium sized cities in China like Shanghai and Beijing, but also in Russia, Korea, Japan, the Middle East, Hongkong and other countries and regions. The industry of Nanyang yellow cattle is developing gradually into a special industry, which is accelerating Nanyang's rural economic growth.