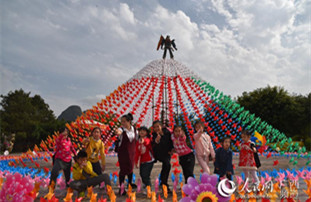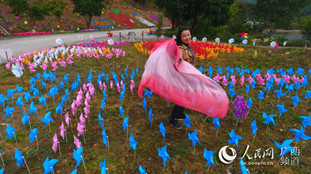 Dongren Park in Jinchengjiang district, Hechi, was decorated with hundreds of thousands of pinwheels on March 26, adding color to the upcoming Shangsi Festival.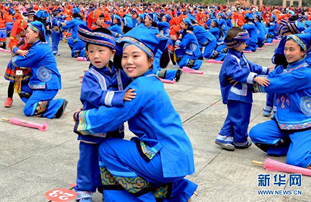 More than a thousand parents and their children attended a family activity with their children on March 27 in Donglan county, Hechi to perform traditional Zhuang dancing.
The opening ceremony for the 8th Liu Sanjie Cultural Tourism Festival took place on April 29 in Yizhou, a county-level city of Hechi, Guangxi Zhuang autonomous region, to celebrate the life of the city's most well-known folk singer.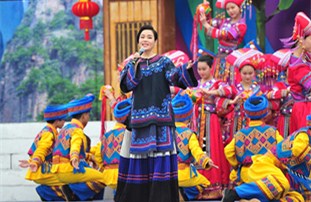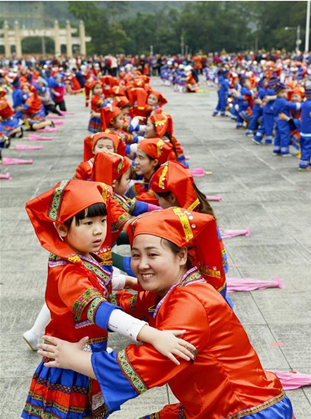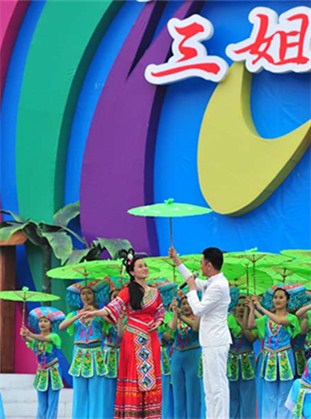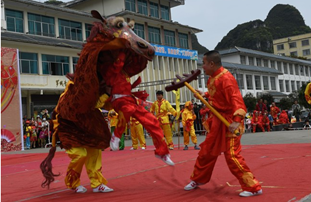 Performers from Luocheng Mulao autonomous county in Hechi staged a show tour in the county on March 26, performing Mulao folk traditions in celebration of the Shangsi Festival.
Children at Jinchengjiang No.1 Kindergarten, Hechi, Guangxi Zhuang autonomous region, made five-color sticky rice cakes, a traditional Zhuang food, on March 24, to celebrate the upcoming Shangsi festival.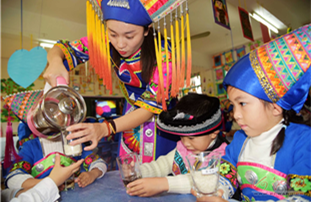 Celebrations for the upcoming March 3rd, or Shangsi Festival, were held in Du'an Yao autonomous county, Hechi, Guangxi Zhuang autonomous region on March 23.