Local
Top five must-visit destinations for foreigners
Updated: 2016-07-25
( China Daily )
Parcher (US)
On my list to visit is Harbin in the winter. My recommendations are definitely Yunnan and the river Yangtze cruise which is very interesting.
BlondeAmber (Singapore)
I like Tibet the most. There are many Buddhist buildings, due to Tibetans' strong culture of faith. On Lhasa's streets you can see sincere pilgrims doing full-body prostrations or spinning prayer wheels. The natural scenery will take your breath away, with its super-clear blue skies and lakes. It's also the best place in China for viewing Mount Everest.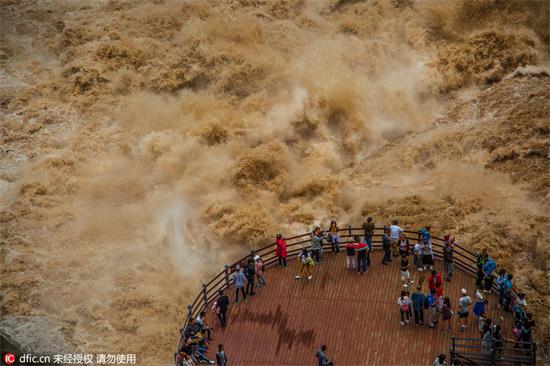 Tourists watch the Hutiaoxia (Tiger Leaping Gorge) in Diqing Tibetan Autonomous Prefecture, Southwest China's Yunnan province, 15 July 2016. [Photo/IC]