News
Heartwarming stories about Spring Festival Rush
Updated: 2016-02-04
( chinadaily.com.cn )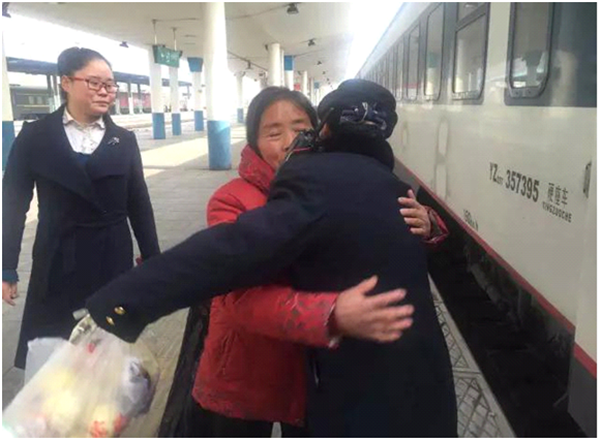 Dong Xuemin hugs her mother at Tianshui train station on Jan 29. [Photo from Sina Weibo]
Dong Xuemin, a 26-year-old train attendant, was preparing to assist travelers as usual, as the train was approaching the next station, on Jan 29.
But this time she was especially happy, because the next stop--Tianshui ciy in Gansu province--was her hometown, and her mother and sister were waiting on the platform to see her.
The train stopped in Tianshui for just six minutes. After assisting all the passengers, there were only two minutes left for them. She hugged each of them, and her mom brought her favorite homemade food.