News
Lanzhou city opens its new ski resort
Updated: 2015-02-02
( chinadaily.com.cn )
Residents and visitors of Lanzhou city, Gansu province, now have a new entertainment place to spend their winter, as the temporary ski resort at the south square of the Gansu International Conference and Exhibition Center takes shape.
The ski resort, which is due to disappear at the end of the season, offers various winter recreational sports such as skiing, dog sledding, and even feeding alpaca, a type of camel native to South America.
According to Lanzhou city's tourism department, it opened the ski resort in January, aimed at enriching residents' winter time, and encouraging more residents to engage in winter sports.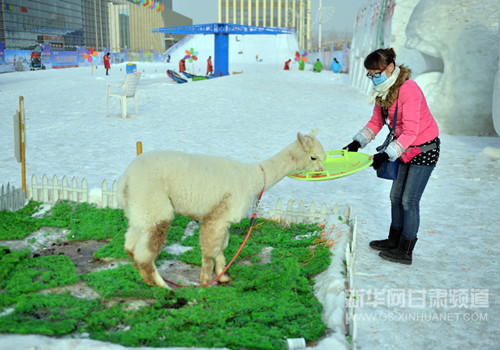 A visitor feeds an alpaca at Lanzhou's new ski resort. [Photo/ Xinhua.com.cn]