Sights
The Yellow River scenic area (Lanzhou)
Updated: 2013-10-30
( Chinadaily.com.cn )
Often called the Mother River in China, the Yellow River at 5,464 kilometers, is the country's second-longest after the Yangtze River.
On its south bank as it passes through Lanzhou is a walkway that runs for about 10 kilometers, lined with flowers and green areas.
A half-hour walk along the river here provides an overview of the city, and the riverbank itself holds many tourist attractions, including the Statue of Chinese Mother River, Zhongshan Bridge and Waterwheel Park.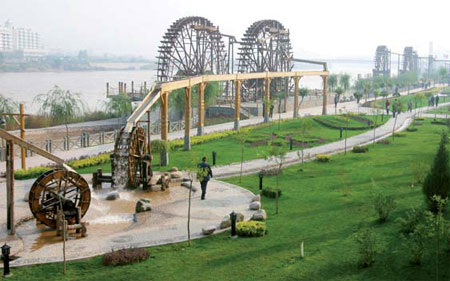 Lanzhou Waterwheel Park along the Yellow River. [Photo Provided to China Daily]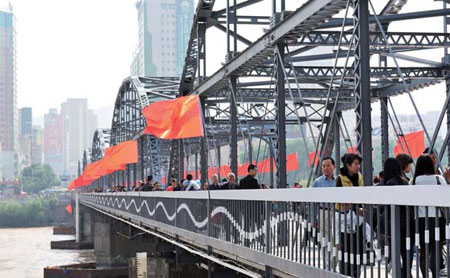 Zhongshan Bridge. [Photo Provided to China Daily]