Special: What China's top Party leaders say about Pingtan
( chinadaily.com.cn )
Updated: 2015-06-23
| | | | | | | | | |
| --- | --- | --- | --- | --- | --- | --- | --- | --- |
|   | | Print | | Mail | | Large Medium  Small | | 0 |
Local news portal ptnet.cn noted that six out of seven members of the standing committee of the Political Bureau of the Communist Party of China (CPC) Central Committee have been to Pingtan. Let's take a look at their visits and hear what they say about it.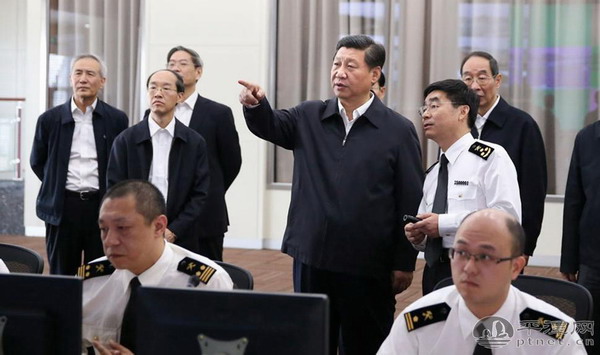 1. Xi Jinping
The CPC General Secretary and Chinese President is no stranger to Pingtan, as he travelled to the island county 20 times during his 18-year official tenure in Fujian province. Xi harbors a special feeling towards Pingtan and endorsed its development after Pingtan was designated an experimental zone open to Taiwan in 2009.
On Nov 1,2014 he paid his 21st visit to Pingtan. The first stop of Xi's inspection was a customs checkpoint at the end of the Haixia Bridge, which links Pingtan island to the mainland. 
Xi was debriefed by local officials of Pingtan's progress over the past few years, and asked about a shelterbelt project, the preservation of natural landscape and the local road network.
He pointed out that Pingtan has golden development opportunity that "comes once in a millenium", and urged it to improve the infrastructure and living environment to attract more enterprises and make Pingtan live up to the title of "Common Homeland" for people across the Taiwan Straits.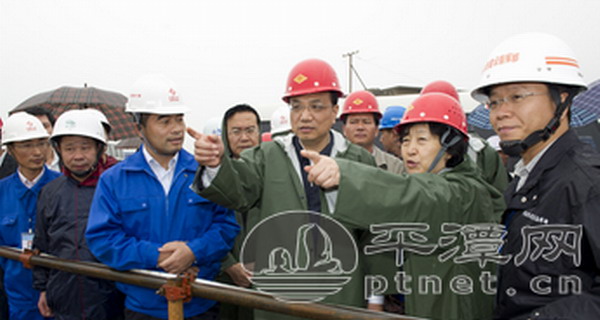 2. Li Keqiang
Premier Li paid a visit to Pingtan on May 6, 2011 when the full-scale infrastructure upgrade was taking off.
He went over some construction sites and other projects, and communicated with cadres and workers on topics ranging from construction concepts to how to increase Pingtan's cooperation with Taiwan.
Reform and opening-up is the only way to boost economic and social development, said Li, who urged local officials to improve mechanisms, make innovations in development patterns and carry out reforms.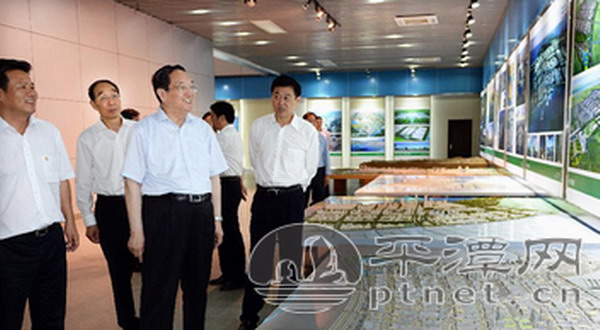 3. Yu Zhengsheng
Yu, chairman of the Chinese People's Political Consultative Conference (CPPCC) inspected Pingtan from June 14 to 16 in 2013 to learn about its development.
On Haixia, a high-speed ship that runs regularly between Pingtan and Taiwan, Yu inquired about the routes, passenger and cargo flows and its capacity. He then travelled to construction sites and studied construction plans.
Pingtan plays an irreplaceable role in cross-Straits communications and cooperation, and authorities should make scientific plans, improve policies, tighten up supervision of customs activities and promote the green economy, Yu said.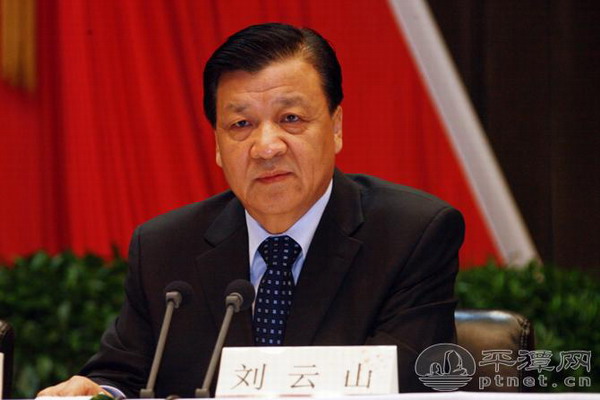 4. Liu Yunshan
Liu Yunshan inspected the cities of Zhangzhou, Fuzhou and Pingtan in Fujian province from June 6 to 8 this year.
The visit focused on a national campaign to promote a series of requirements raised by President Xi Jinping for officials to improve their life and work style.
The campaign calls on officials to be moral and disciplined, and to be honest in decisions, business and behavior.
During his visit to local residents' houses and economic zones, after hearing about the achievements of local people, he urged officials to uphold the spirit of integrity and resilience, and learn from outstanding staff to guide and improve their own working methods.
Liu said the education campaign should be problem-oriented, integrating ideology with solving real and urgent issues.
He also encouraged officials at all levels to enhance their working abilities, adjust to the economic "new normal" so as to carry forward the spirit of reform and innovation.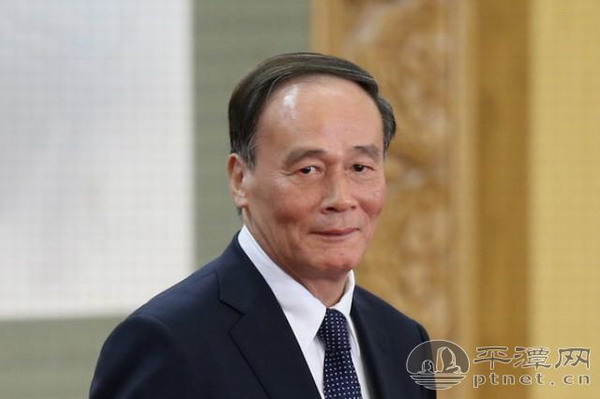 5. Wang Qishan
The incumbent head of the Central Commission for Discipline Inspection came to Pingtan in April, 2010 to investigate its infrastructure, industrial development and tourism resources.
Wang made it clear that the exploitation of Pingtan plays a vital part in the development of the West-Straits Economic Area, and that authorities must study more advanced mechanisms for its development, make scientific planning and upgrade its infrastructure.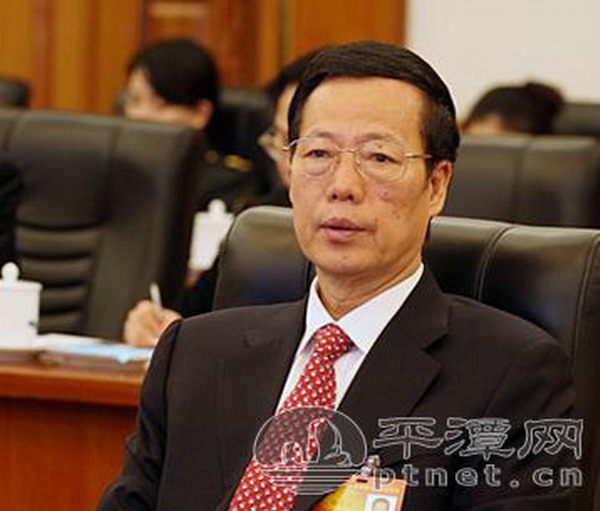 6. Zhang Gaoli
Pingtan should stick to low-carbon, green and environmentally-friendly concepts in its development, cultivate industries and protect its ecological climate, said Vice Premier Zhang Gaoli.
Zhang made the remarks while visiting the Pingtan Comprehensive Pilot Zone on July 18. He was on a three-day inspection tour of Fujian, his home province, from July 17-19.
The visit came two days after Pingtan Closure, an integrated customs supervision and management system adopted in Pingtan.
At a customs checkpoint near Haixia Bridge, Zhang asked about new methods and how the Pingtan Closure system works. He also encouraged local officials and professionals to open up their minds, improve efficiency and help make customs clearance faster.
During his tour of Pingtan, Zhang also stressed many times that Fujian plays a vital role in cross-Straits peace and that it should expand cooperation, increase industrial connections and communications with Taiwan in order to realize the Chinese dream.