Based on historical research and the location's geographical features, Daming Palace National Heritage Park is divided into three parts—the Front Garden, Palace and Back Garden—so as to better display and manage the cultural relics.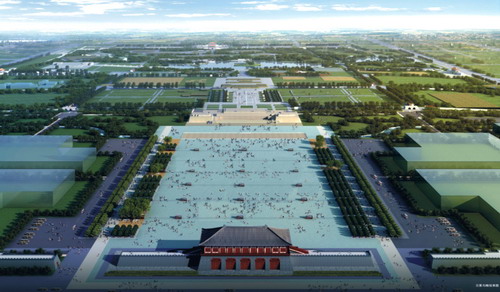 1. Front Garden: This area stretches from Danfeng Gate to the south of Hanyuan Palace as the political and historical theme exhibition area, presenting the history and culture of Chang'an in the Sui and Tang Dynasties and Daming Palace. Key cultural heritage sites include Danfeng Gate, Jianfu Gate, Wangxiantai Temple, Shangchao Road, trench, bridge ruins, walls and roads.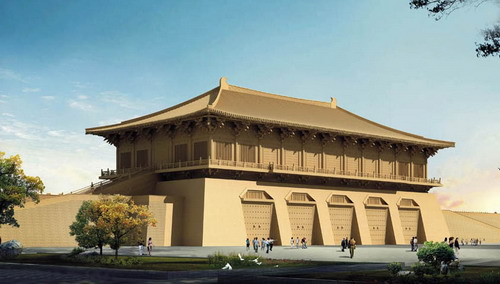 2. Palace: The palace itself stretches from Hanyuan Palace to Zichen Palace as the archaeological site's protection theme exhibition area, mainly displaying advanced archeology processes and achievements as well as theories, methods and techniques applied in protecting the place's cultural heritage. It is the key demonstration zone for relics protection and exhibition. The important relics include Hanyuan Palace, East Chaotang Hall, West Chaotang Hall, Xuanzheng Palace, Zichen Palace, Yanying Palace, Zhaoqing Gate, Hanyao Gate, Guangshun Gate and Chongming Gate.