Show Time: Long-buried memories
The ultimate goal of archaeological excavation is to understand the site more clearly, in hope to protect it better.
How to preserve the physical evidence of human civilization and how to protect the brilliant memory the once flourishing Tang Dynasty Daming Palace has left for today's people? This is a question.
People who are taking care of the Daming Palace are about to crack the hard question with their careful planning and blueprint of a thorough evaluation and preservation.
The curtain of Daming Palace protection has been opened. In the same time next year, visitors are expected to taste the Tang glory and grandeur as they wander here leisurely. The Daming Palace ruins which were covered by deep grass have been exposed through a large scale of excavation and now is undergoing a large preservation and protection project. The result is beautiful and the process is more worthy of recording and appreciation.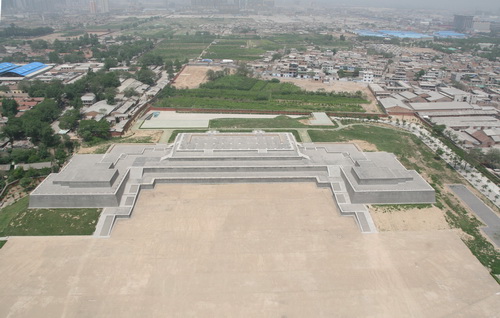 "Hanyuan Hall site protection status quo" (Source: China Academy of Social Sciences Institute of Archaeology, 2006)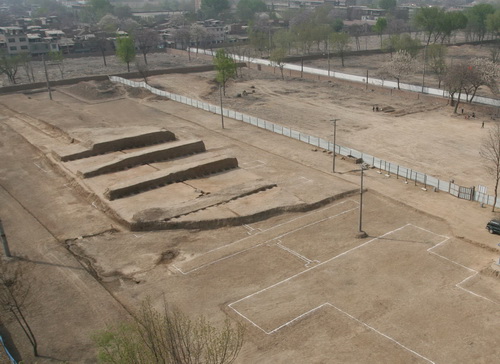 "Danfeng Gate Site" (Source: China Academy of Social Sciences Institute of Archaeology, 2006)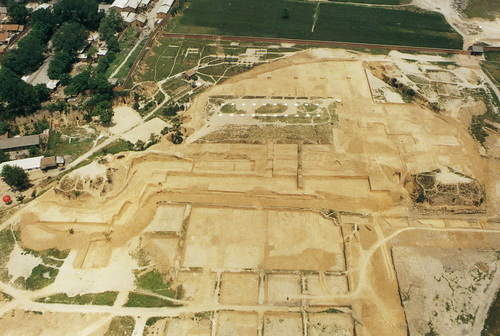 "Hanyuan Hall site" (Source: China Academy of Social Sciences Institute of Archaeology, 1996)