Archaeology: Half a century persistence
Archaeology is a scientific study of ancient society by excavation and survey through the remains of ancient human relics. And Archaeology is the major path for modern people to approach their ancient ancestors, especially for those living in the Daming Palace which now turned into ruins.
If the Daming Palace can be described as an elder older than 1,000 years old, the archaeological study of Daming Palace should be a vibrant youth as only after the founding of new China in 1949, the first archaeological team was dispatched to the Daming Palace area.
Dozens of groups of young archaeologists have devoted their heart, energy and youth to this land and have driven the Daming Palace ruins which has been in dormancy for more than a thousand years back to life.
From figure out the size of the Daming Palace, to draw the first survey map of the palace, and from focusing on excavation of the main hall – Hanyuan Hall, to shifting the archaeological goal to site preservation and protection gradually. Archeology has helped people in the modern world understand and rediscover the Daming Palace more and more clearly.
Although we cannot remember the name of each archaeologist, history will never forget their deed.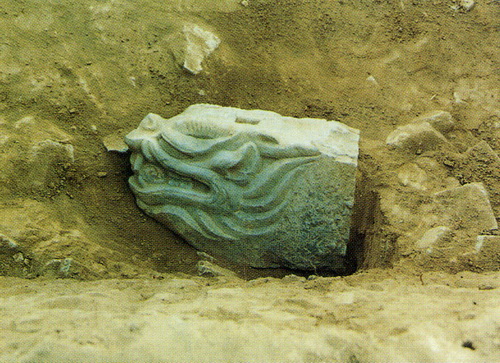 "Dragon head unearthed from Daming Palace ruin" (Source: Institute of Archaeology, Chinese Academy of Social Sciences, 2005)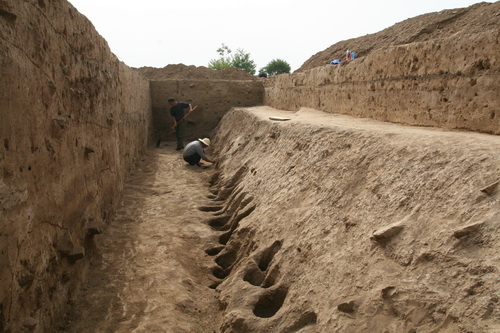 "Wangxiandai temple archaeological excavation site" (Source: Institute of Archaeology, Chinese Academy of Social Sciences, 2009)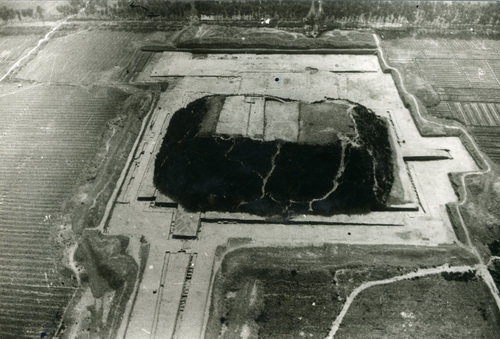 "Sanqing Hall ruins site" (Source: Institute of Archaeology, Chinese Academy of Social Sciences, 1984)