Huangshan Mountains fascinate foreign visitors
2010-06-26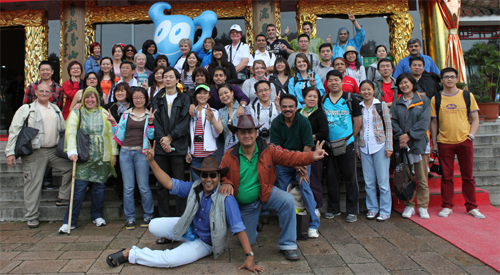 On June 26, 2010, a group of foreign guests from various overseas travel agencies and tourism communities climbed Huangshan Mountain, which is located at the south of Anhui province.
The rain from yesterday has cooled the air thus making today's weather ideal for mountain climbing. With its clear skies and fresh air, visitors were able to get a clear and beautiful view of Huangshan Mountain's stunning pine trees and magnificent rocks.
The group rode the Yungu cable car to White Goose Ridge Station before continuing their journey to Bright Peak, Baiyun Hotel, Beihai Hotel, Black Tiger Pine, Couple Pine and Shixin Peak.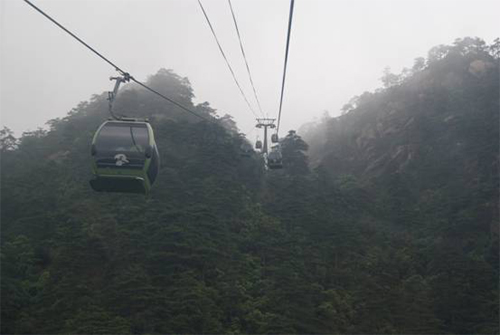 All the foreign guests were excited about their experience.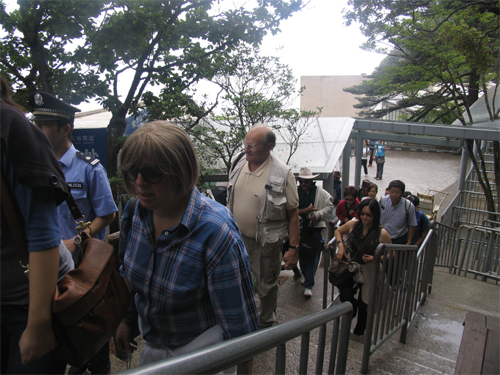 "This is a great chance to explore Huangshan Mountains, which is totally unearthed and unexplored. This is like a dream come true. I've been told this is the most fantastic location in the world." said Benjamin Simon, managing director of an India-based Travellink, who came to know of Huangshan Mountain from a tour guide when he was traveling in China's Lijiang.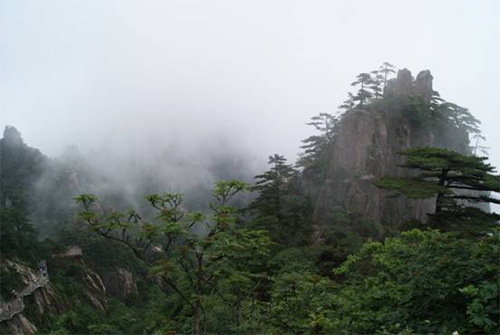 "It's a big stress in Shanghai. You'll find rural areas in Anhui are quite different now. If you don't get out of the city, you'll never know what the country is like," said Arianna Pradella, who is responsible for commercial travels in Italy.
With the support of 18 overseas offices of the China National Tourism Department, 120 travel agencies and overseas tourism communities were invited to take part in the Anhui Promotion Event. The event is part of Anhui Promotion Week which runs from June 23 to June 28. Travel agencies represented were from the US, Canada, Germany, Japan and South Korea and other countries.
By Xie Fang and Michele Ong (Chinadaily.com.cn)
Editor: Li Jing