Meihekou to stage cultural tourism activities for holiday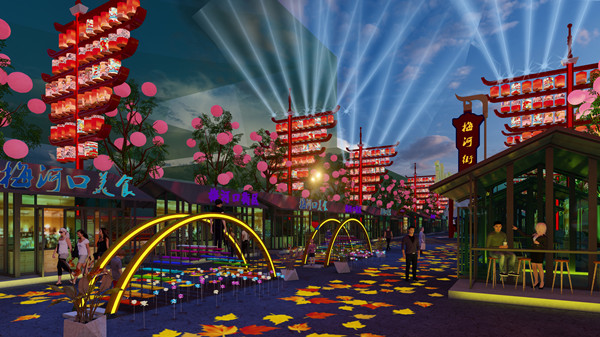 A special landmark for the holiday events, called Dongbei Buyecheng (Sleepless Northeast), has been set up in Meihekou city. [Photo provided to chinadaily.com.cn]
A series of 10 cultural tourism activities will be staged in Meihekou city – in Northeast China's Jilin province – during the upcoming holiday running from May 1-5.
The initiative, which aims to boost the regional tourist economy, was announced during a new conference held on April 28.
Earlier this year, Meihekou city was selected as a night economy demonstration pilot area by the provincial department of commerce. It is expected to explore promotions and operations models, as well as public service and management methods, for the development of the after-dark economy.
Meanwhile, the highlight of the upcoming May 1-5 series of activities will be a new special landmark called Dongbei Buyecheng (Sleepless Northeast), or the city stage.
The new landmark, taking 20 days to finish construction, is located at the intersection of Kangmei Street and Chaoyang Road, opposite Meihekou Sports Park.
A stage for parade floats has been set up in the display area, with exquisite parade floats set up in the north and south. The performers will give artistic performances on the parade floats.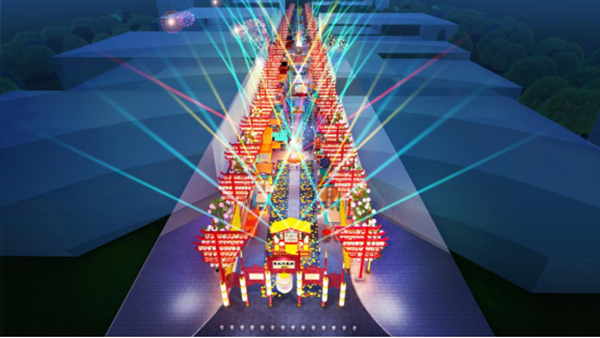 The city stage boasts colorful illuminations. [Photo provided to chinadaily.com.cn]
From April 28 to May 5, local agricultural products from 19 villages and towns in Meihekou are on display in Hailonghu Square and Songfeng Square, as well as special tourism products.
Also, during the same period, the Hailonghu Food Festival is being held, running from 09:00-21:00 hrs every day, featuring special snacks from Meihekou.
During the holiday period, Meihekou is preparing to issue 10 million yuan ($1.55 million) in shopping coupons and it will set up 18 check-in points and three rewards points in the city.
Tourists and residents can complete certain tasks by admiring the beautiful scenery, taking photos and posting photos on WeChat's Moments, to get the shopping coupons.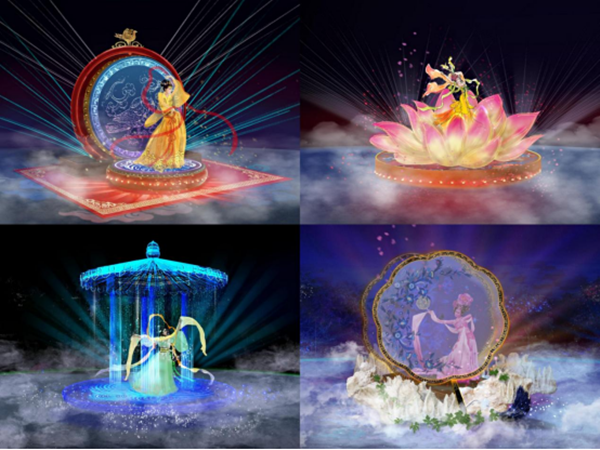 An artist's impression of the performances to be given on the city stage [Photo provided to chinadaily.com.cn]