Jilin launches upgraded version of talent policy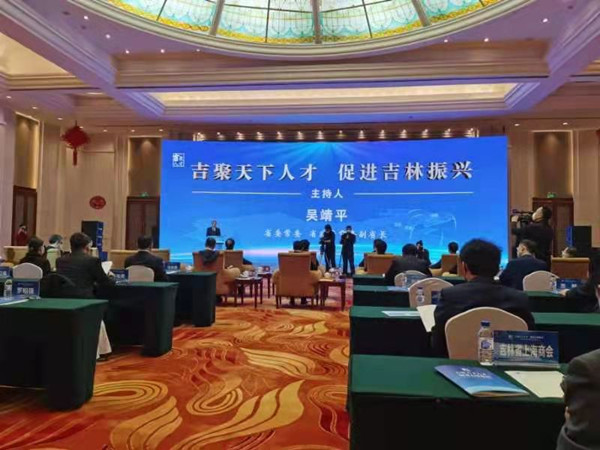 A series of cloud-based talent recruitment events begins in Jilin province following a launch ceremony held on Feb 7. [Photo provided to chinadaily.com.cn]
Jilin province in Northeast China has published an upgraded version of its talent policy, optimizing its environment for gathering top talents and relaxing the conditions for attracting them, according to local media reports.
The new policy further optimizes the allocation of institutional staffing resources, relaxes staffing post management, and increases the support available for employers' flexible recruitment, so as to provide a guarantee for recruiting, attracting and gathering talents in Jilin, and fully promote the revitalization and development of the province.
The right to recruit urgently-needed talents will be directly delegated to public institutions, which does not account for the number of jobs in this unit.
At the same time, the new policy relaxes the conditions for flexible talent introduction and skills training subsidies.
A certain amount of subsidies will be available for the flexible introduction of talents that generates investment in buildings and equipment. The rewards and remunerations issued to the hired talents are not included in the tax base.
Special financial support will be given to enterprises, technical colleges and universities participating in skills competitions at provincial level and above.
Top talents, leading talents and team-building innovation platforms that are flexibly introduced by the employing body will be given a maximum of 10 million yuan ($1.55 million) in proportionate funding subsidies for their investment in buildings, equipment, research and development, and salary incentives.