Ji'an – Manpo border highway port goes into service
The Ji'an – Manpo highway border port of entry officially opened to the public on April 8, with first 120 travelers passing through on the day.
Ji'an is a border city located in Northeast China's Jilin province, and Manpo city is in Democratic People's Republic of Korea.
Covering an area of 10.28 hectares and costing 280 million yuan ($41.69 million), construction of the port kicked off in October 2012, and it is the largest-scale border port in Northeast China, with the most advanced inspection equipment.
Officials said it is expected that 500,000 ton of cargos and 200,000 people will travel through the port annually.
Up to now, Ji'an has had four border ports of entry linking it to the Democratic People's Republic of Korea, where people can travel by highways, rail and water transport.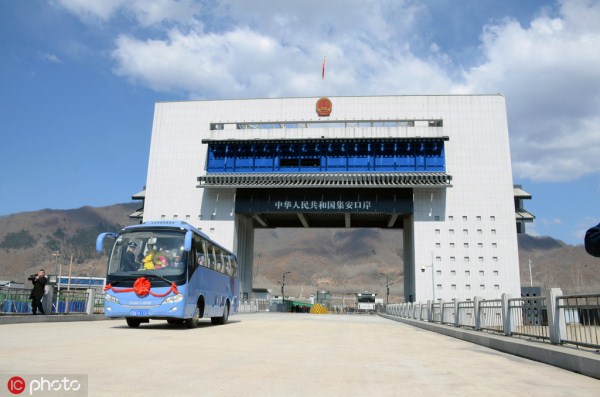 The Ji'an-Manpo highway border port of entry in Northeast China's Jilin province [Photo/IC]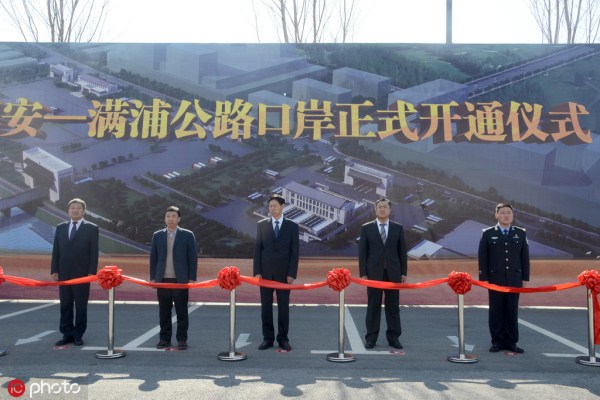 Representatives attend the opening ceremony for the highway port of entry in Ji'an, Jilin province, on April 8. [Photo/IC]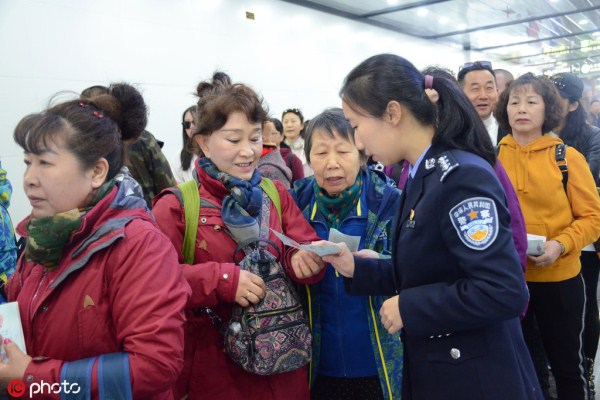 A traveller passing through the Ji'an border port consults a police officer, April 8. [Photo/IC]