Jilin promotes culture and tourism in Brussels
A culture and tourism promotional event for Northeast China's Jilin province was held at the China Cultural Center in Brussels on April 9.
The event, featuring traditional artwork displays, a photo exhibition, and dance performances, was attended by more than 140 Chinese and foreign guests, including Cao Zhongming, Chinese Ambassador to Belgium, Wang Xiaoping, director of Jilin publicity department, and former Belgian Minister of State Jaak Gabriels.
A promotional video of Jilin was played during the event, showcasing the province's traditional culture and natural landscapes and highlighting its great potential for developing a winter tourism industry.
As the Belt and Road Initiative continues to strengthen cooperation between China and Belgium, tourism is playing an increasingly important role in their relations, as tourism provides a great way for people from the two countries to learn about and better understand each other, said Cao.
Cultural exchanges are essential for deepening mutual understanding and bringing people together, as well as for facilitating economic growth, said Gabriels.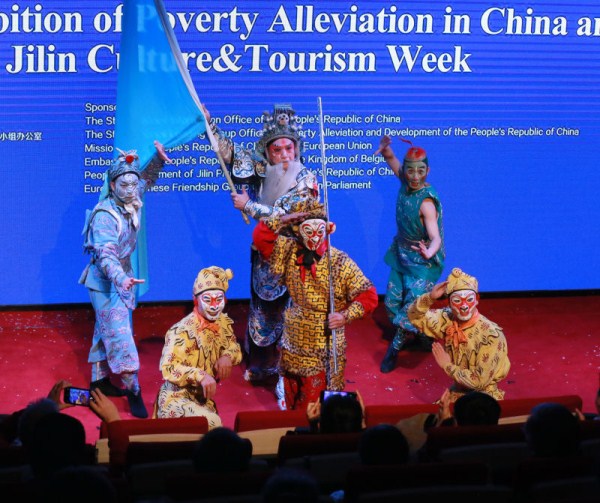 Dancers from Jilin province perform folk dance at a promotional event in Brussels, on April 9. [Photo provided to chinadaily.com.cn]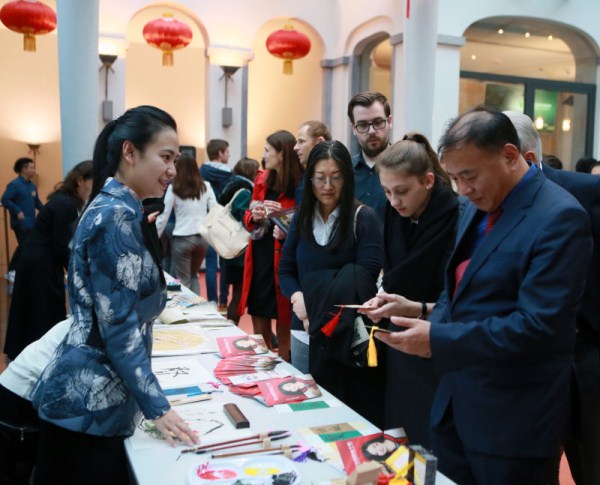 Visitors view creative and cultural products with Jilin characteristics, April 9. [Photo provided to chinadaily.com.cn]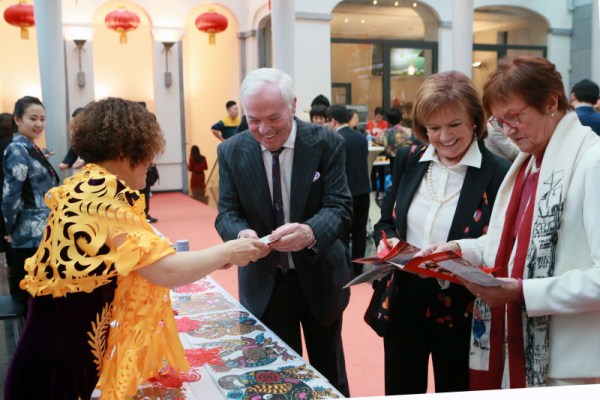 A woman introduces Jilin paper-cutting to visitors in Brussels, April 9. [Photo provided to chinadaily.com.cn]