3rd World Conference of Jilin Merchants a success
The third World Conference of Jilin Merchants, hosted in Changchun, the capital of Jilin province from July 25 to 26, was a great success.
A number of large-scale, highly-motivated projects with strategic significance for the industrial transformation and upgrading of the province and other innovation-driven projects were signed on-site.
The projects cover modern service industry, medical health, new materials, chemicals, equipment, manufacturing, new energy, agricultural product processing and other fields.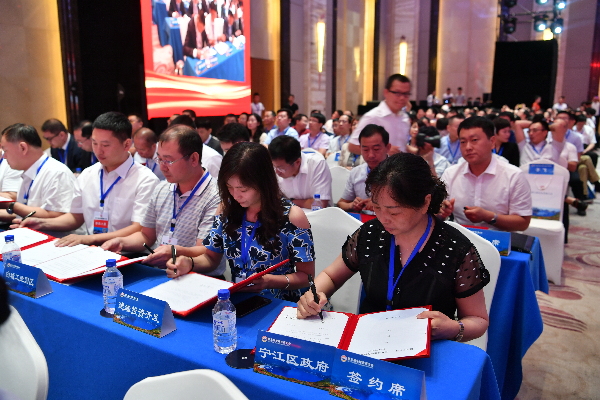 A number of large-scale projects were signed on-site during the third World Conference of Jilin Merchants. [Photo provided to chinadaily.com.cn]