China, Russia open joint R&D center for high-speed trains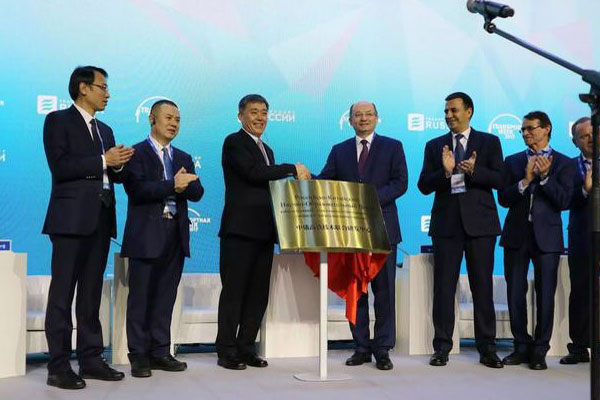 The China-Russia High-speed Train Research and Development Center was launched Friday in Moscow. [Photo provided to chinadaily.com.cn]
The China-Russia High-speed Train Research and Development Center was launched Friday in Moscow.
Established by CRRC Changchun Railway Vehicles, Russian State Transportation University and Russian Rapid Transit Railway, its office in China, was launched in Changchun, capital of Jilin province a month ago.
"Office in Changchun receives technical support mainly from CRRC Changchun Railway Vehicles while office in Moscow receives support mainly from Russian State Transportation University, said Lv Yi, director of technology management department of CRRC Changchun Railway Vehicles. "The two parts of the center will make an alliance to promote the development of high speed railway technology in the future."
"The center was set up after several years of joint efforts from both sides," said Klimov, the deputy headmaster of the Russian State Transportation University. "It intends to guarantee the coordination of China-Russia high speed train programs and to promote expert academic technological exchanges."
He also expressed firm confidence in long-term cooperation with CRRC Changchun Railway Vehicles.
"The company is developing its global research and development network after setting up a dozen centers with Germany, UK and US," said Zhang Xinning, chief engineer of CRRC. "Depending on the cooperation between both sides, the leading superiority of CRRC must develop rapidly."
Partnerships on high-speed trains are an example of deepening China-Russia relations. The two countries signed a memorandum of understanding in 2014 and a letter of intent in 2016, anticipating joint work on the construction of the Moscow-Kazan high-speed railway.