Review the film history in Changchun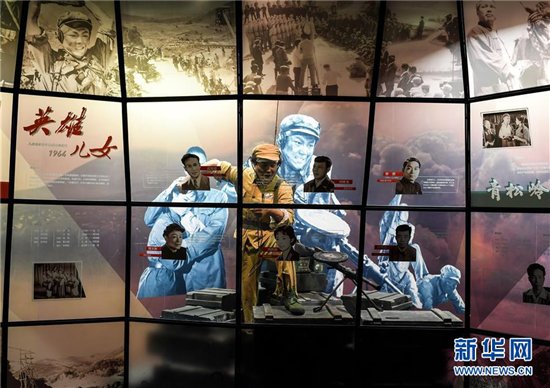 The introduction panel and movie props of Heroic Sons and Daughters, produced by CFS in 1964 [Photo/Xinhua]
Changchun Film Studio (CFS) has been named a national industrial heritage tourism base, the only scenic spot in Jilin province to be selected.
The Former Site Museum, located in the CFS, is a State protected historic site. It collects stories of the Chinese film industry over the last 70 years, showing its history and artistic achievements.
CFS was founded in October in 1945. It has produced more than 1,100 films, translated 1,000 foreign films, and cultivated more than 2,000 film talents. It is known as the film cradle of New China.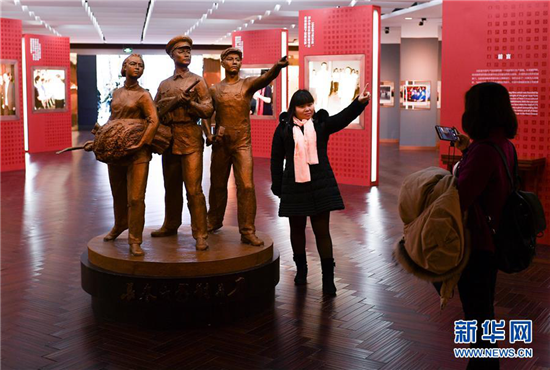 A visitor poses for a photo in the Former Site Museum of CFS. [Photo/Xinhua]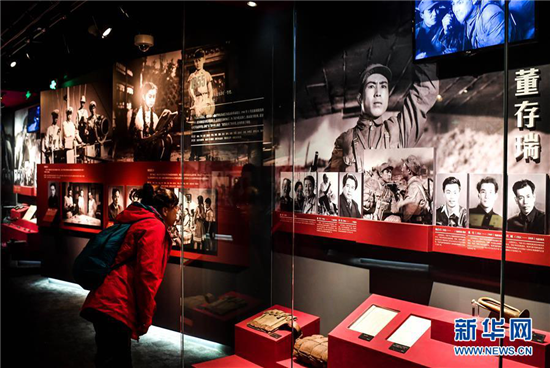 The display panel of Dong Cunrui [Photo/Xinhua]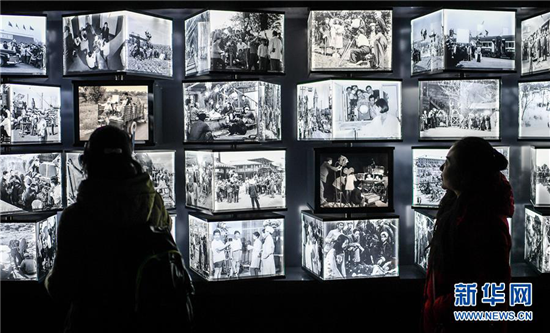 Visitors look at photos of filmmakers working in the early days. [Photo/Xinhua]