Jilin's slow train retains its charms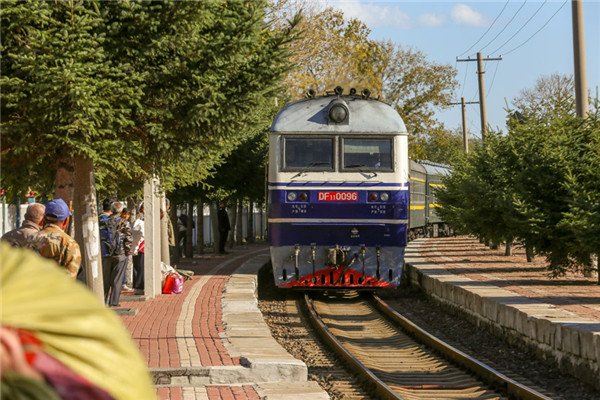 Passengers wait to board the green train. [Photo by Shi Lei/chinadaily.com.cn]
With the rapid development of high-speed trains in China, the distance between cities is becoming shorter and shorter.
Since it started operating in 2007, the country's high-speed rail network has become the longest in the world, covering more than 20,000 km.
However, some olden-day green trains are still chugging along in parts of the country. The slow trains retain a certain draw.
In the mountain areas of northeast Jilin province, a 401-kilometer route with 19 stops remains in operation after 54 years and it has become the only green train running between the cities of Jilin and Tumen.
It takes the passengers about 8 hours to complete the trip while a high-speed train needs only 2 hours.
However, the green train is still well received by the residents along the route because of the low price as well as its convenience for those living in small places without high-speed rails.
It transported more than 600,000 passengers in 2016. Passengers call it "the warm train".