China-made trains are ready for the US subway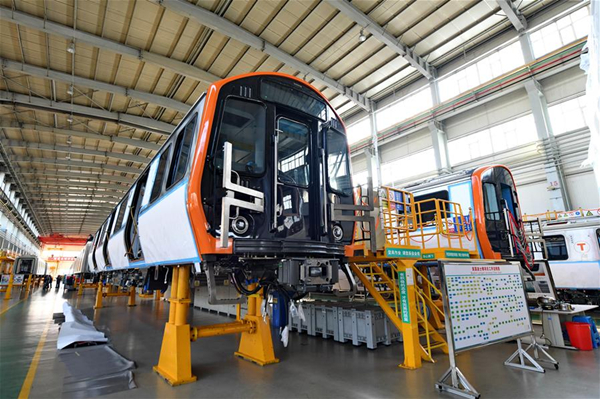 A Boston Subway train nears completion at the workshop of CRRC Changchun Railway Vehicles on Oct 31. [Photo/Xinhua]
Boston's subway system will welcome its first trains manufactured by China in December, according to themanufacturer -- CRRC Changchun Railway Vehicles.
This is the first time that a Chinese company has exported subway trains to the US with complete Chinese intellectual property protection. The trains are the first to be produced in China to US standards.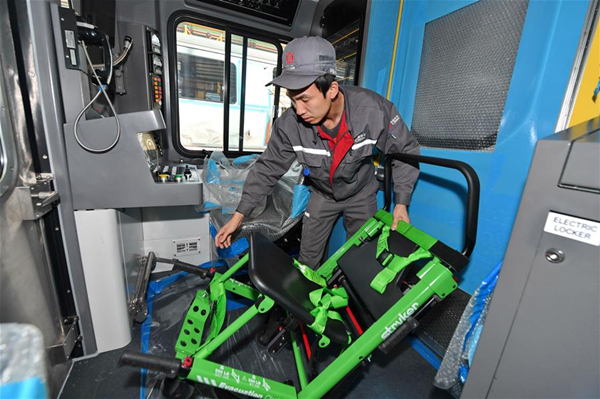 A staff member at CRRC Changchun Railway Vehicles adjusts the folding wheelchair equipped on the train on Oct 31. [Photo/Xinhua]
To improve passengers' travelling experience, the trains are equipped with folding wheelchairs and seats and portable emergency stretchers, features sure to be noted and to impress riders with Chinese manufacturing.
Boston Subway was the first underground in the US and has been in operation for more than 100 years.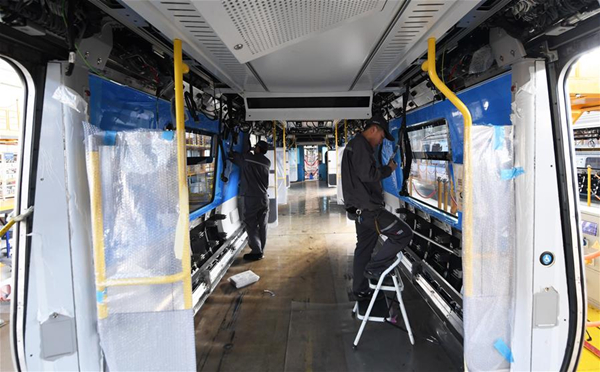 Staff members install the train's electrical system at the workshop of CRRC Changchun Railway Vehicles. [Photo/Xinhua]