Retiree studies TCM at Changchun university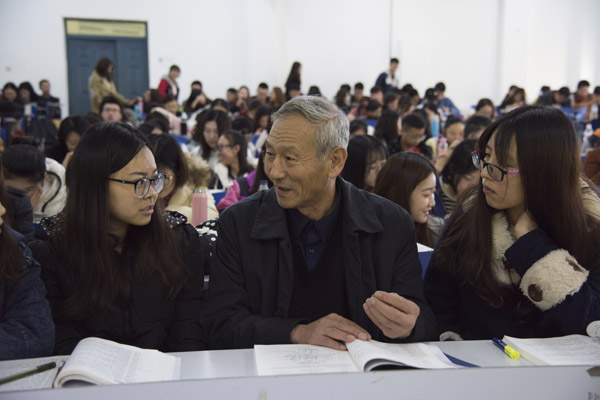 Xu Youcheng, 67, a retired electrical engineer in Changchun, Northeast China's Jilin province, became an external student at the School of Clinical Medicine of Changchun University of Chinese Medicine [Photo by Liu Xinyu, Shen Ying/for China Daily]
One might expect retired electrical engineer Xu Youcheng, 67, to spend his golden years at leisure at home in Changchun, Northeast China's Jilin province. Instead, he became an external student at the School of Clinical Medicine of Changchun University of Chinese Medicine four years ago.
"I am very interested in traditional Chinese medicine and studied independently for two years before I came to the university," Xu said. "In addition, knowledge of traditional Chinese medicine can help improve the health of myself and my family."
Among his post-95s generation classmates, Xu looks quite different but he is on very good terms with them.
"We all like him very much and often have a chat together after class," said classroom monitor Liu Mingda. "He studies very hard and has become our example to learn from."
The classmates also help him out.
At the beginning of every week, Liu will give Xu the class schedule to remind him when they meet.
"There are some difficulties for me as an older person," Xu said. "I have to spend more time and effort on students than the young men."
"However, I feel full of strength when I am studying," he said. "I will surely finish the academics as I work harder and more."