Auto industry may revitalize NE China
A blue paper on the auto industry in NE China was released at the 2017 NE China Auto Summit on July 13 in Changhcun, Jilin province. The summit also marked the opening of the 14th China Changchun International Auto Expo.
According to the blue paper, automobile sales in NE China have increased in recent years even against the background of an economic downturn in the region.
Continued improvement in the auto industry could contribute much to the revitalization of NE China's economy.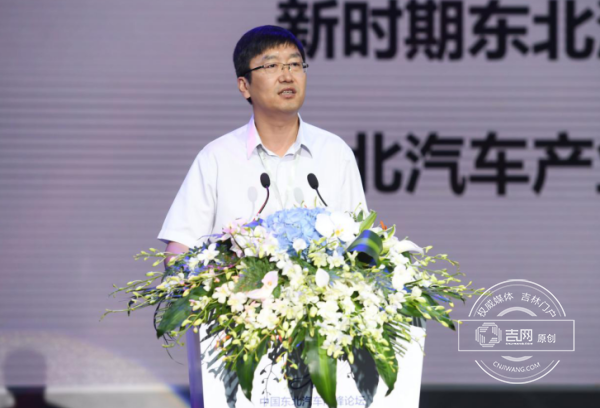 Wang Xiaoming delivers a speech on the challenges and opportunities of the auto industry at the auto summit on July 13. [Photo/cnjiwang.com]
The report shows that auto sales in NE China have been 3 percent higher than average sales across China since February, 2017, and sales volumes in retail dealerships in Jilin province were the highest among the three NE China provinces.
Cars with German or Japanese brands are doing well in the NE China market. Four Japanese joint manufacturers were on the list of top ten best-sellers.
During the summit, hundreds of auto experts and car industry insiders shared their views on the development and future of the auto industry in the region.
Wang Xiaoming, research director of the Department of Industrial Economics Research of the State Council, suggested that the auto industry in NE China should introduce creative talents and use the vast market resources of the entire country to develop innovative products.
Yuan Mingxue, vice president of Chana Auto, also stressed that importance of developing smart and new energy cars and connecting autos with the internet.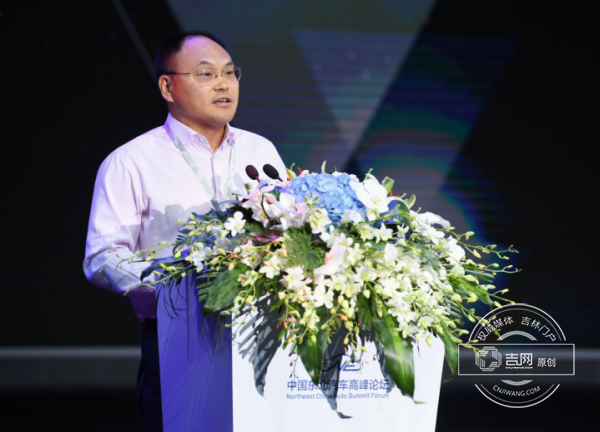 Yuan Mingxue shares his views on internet-plus autos at the summit. [Photo/cnjiwang.com]