Blindfolded chess player gains Guinness authentication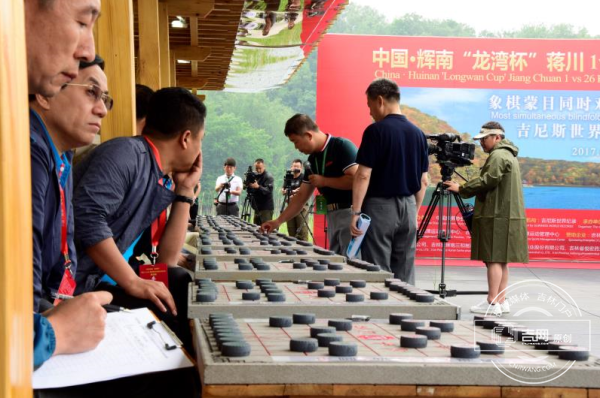 Candidates for the finals prepare to compete with Jiang Chuan on June 18. [Photo/chinajilin.com.cn]
A new Guinness World Record for blindfolded Chinese chess was set by Jiang Chuan, who won 21 competitions within 16 hours and 24 minutes, on June 18.
The challenge was held at the Longwanqun National Park in Jilin province, before which 26 candidates were selected around the world to attend the final competition.
Jiang Chuan has been regarded as a man with a "super brain" among Chinese chess masters.
During the challenge, Jiang covered his eyes and competed against the 26 opponents only by listening to where the pieces are placed and relying on his memory to track the movements.
The authentication of this blindfolded chess feat by the Guinness World Record helps promote traditional Chinese culture to the world.
The competition was sponsored by institutions including the Chinese Xiangqi Association, the Beijing Information Website, and the Administrative Committee of Longwanqun National Forest Park.