Cultural exchange activity held in Changchun primary school
Many overseas visitors and Chinese students in traditional Chinese clothes recently participated in Spring festivities at the First Experimental Primary School of Changchun, Jilin province.
The Jilin Provincial Youth International Exchange Activity - "I am a Diplomat" - was held from Jan 14 to 19, during which more than 600 Chinese primary school students and overseas students attended traditional Chinese culture lectures, experienced Spring festivities, shared their own cultural background and gained transnational friendships.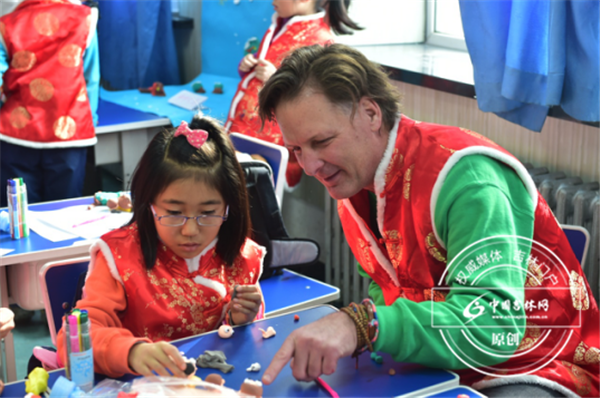 Overseas participant and local pupils use play dough to make figurines. [Photo/chinajilin.com.cn]
Li Qi, a teacher at the primary school, said overseas participants experienced various traditional Chinese customs including making dumplings and other traditional Chinese foods and learning Peking Opera. Meanwhile, they also taught Chinese students to make airplane models and shared knowledge about hometowns with their Chinese friends.
A 22-year-old Turkmenistan student entered Changchun University of Science and Technology five years ago. He said, "I love China. I love its culture and Chinese people. I also like the food here, particularly Guobaorou."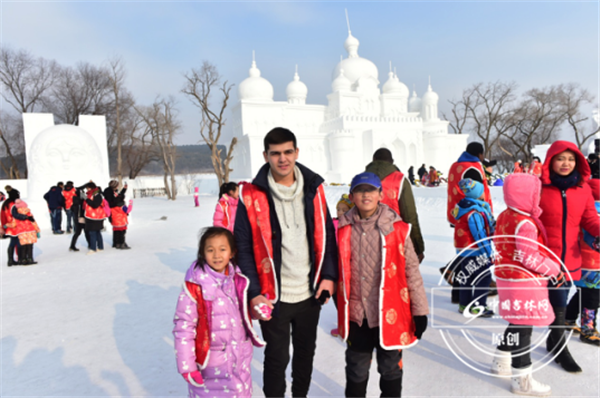 Overseas attendees and local pupils visit Jingyutan Park to appreciate the amazing snow sculptures. [Photo/chinajilin.com.cn]
He said that he got married in 2016 to a Chinese woman, and would like to integrate Turkmenistan culture with Chinese culture and to make more friends through this event.
Parents of the Chinese students also agreed that the event opened children's eyes. Students not only inherited traditional Chinese culture, but also learned much about other cultures.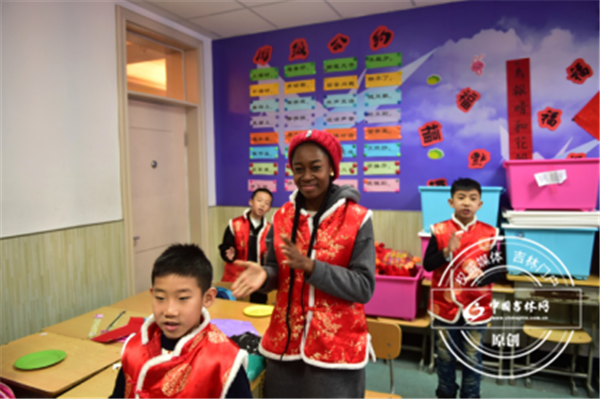 Overseas student plays with Changchun primary students. [Photo/chinajilin.com.cn]