Snow rooster says Happy New Year
A huge snow picture of a rooster was created on a playground to welcome 2017 -- the year of the rooster in the Chinese zodiac -- at Changchun Guanghua University, located at Changchun, Jilin province.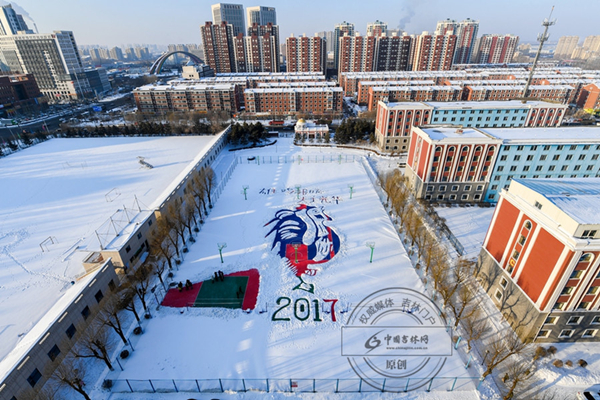 A rooster snow painting appears on the playground of Changchun Guanghua University on Dec 26. [Photo/chinajilin.com.cn]
The snow art work uses the red and blue ground color on a basketball court and the white snow to create a vivid rooster, attracting many students' attention.
More than 100 college students started the snow painting on the evening of Dec 25 and finished it on the morning of the next day.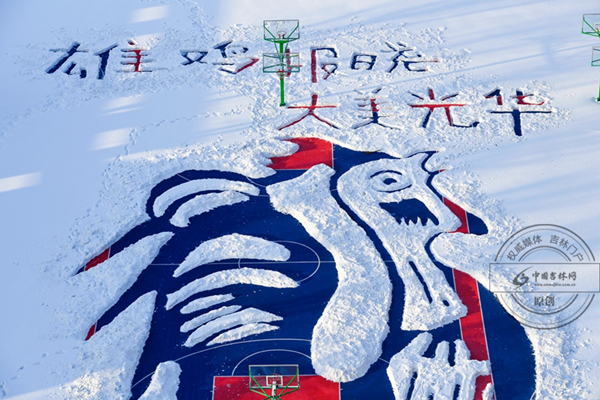 Eight Chinese characters are written over the cockscomb, which means the cock heralds the dawn and hopes that Guanghua University will become more beautiful. [Photo/chinajilin.com.cn]
Fu Rui, the activity's planner, said the snow art work is a gift for the university to wish it a bright and splendid new year. It was also an opportunity for students to participate in group activity and to foster their team work spirit.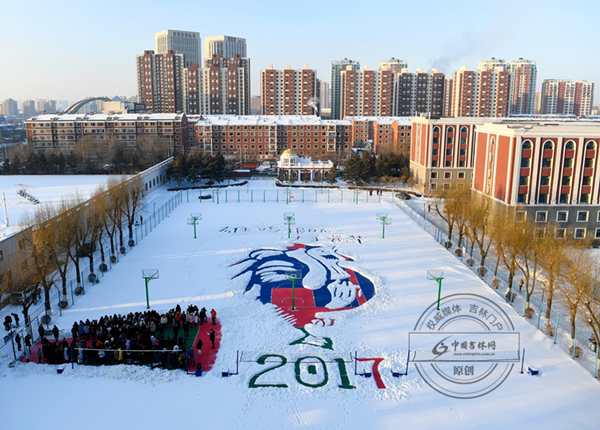 The creative snow painting offers good wishes for a better new year. Many students have taken photos of it. [Photo/chinajilin.com.cn]