Changchun World Sculpture Park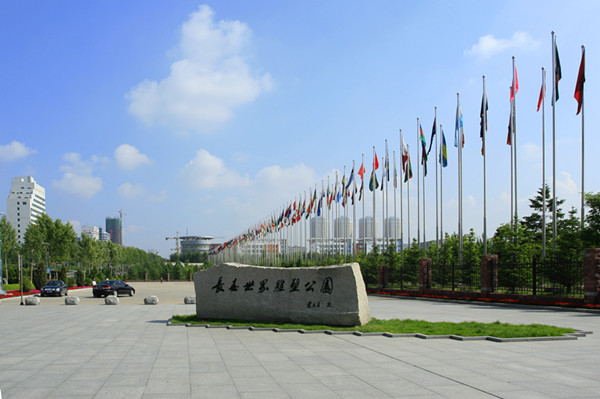 The Changchun World Sculpture Park was built in 2003 and covers an area of 92 hectares. It's the biggest of its kind in the downtown area as well as one of the first national major parks. The park sits at the southern end of Changchun's Renmin Street, and features modern sculptures, aiming to showcase these sculptures against a backdrop of traditional landscapes in park construction. The park was designed by famous companies in China and abroad.
The park is home to more than 320 sculptures by more than 270 artists from 110 countries. They cover various artistic styles and feature natural mountains and rivers. Changchun has held seven international sculpture exhibitions since the park was built in 1997. The sculptures represent various human cultures in different regions, including Europe, Africa, Latin America and Asia. These exquisite sculptures are considered to be the cream of the crop.