Changchun's first subway rolls off the line
"Little Snow Leopard," a subway train for Changchun in Jilin province, officially rolled off the assembly line on Aug 2 as the first of its kind for the city.
Designed and produced by CRRC Changchun Railway Vehicles Co., the subway runs up to 80 kilometers per hour.
With six trains and 216 seats on each train, the system can accommodate a maximum of 1,888 passengers.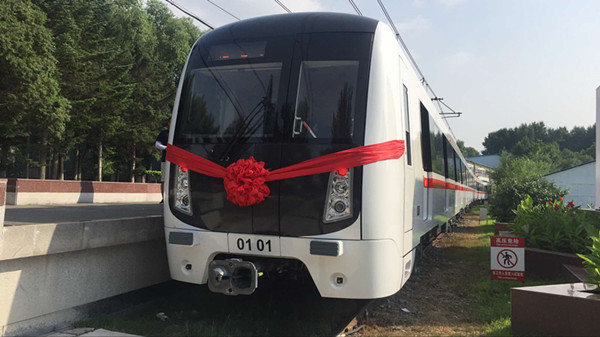 Subway Line 1 of Changchun in Jilin province, officially rolls off the assembly line on Aug 2. [Photo/chinajilin.com.cn]
Thanks to the application of inert gas, high polymer materials, and a complex heat insulation structure, the trains can operate normally at temperatures as low as minus 35 degrees Celsius in order to adapt to Changchun's cold winters.
The subway has also adopted many high-end technologies, including high-performance bogies developed by the CRRC company, a cutting-edge integrated monitoring and control system for rail vehicles, and shock-absorbers and rail anchors that can protect the car from damage in a 25 km/h crash.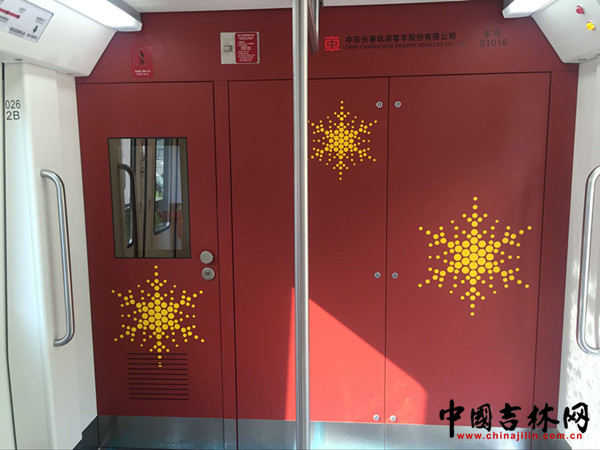 Snowflakes are used as interior decorations to reflect Changchun's ties to ice and snow. [Photo/chinajilin.com.cn]
Every train is equipped with four emergency door openers, eight screens broadcasting guide information and news, and a LED dynamic map showing the layout of stations and exits.
The subway is made of the aluminum alloy type B, which is so light that the energy consumption from the train overcoming inertia is reduced. It is environmentally friendly with higher cooling and heating efficiency and use of recycling materials, as well as dampeners to cut noise pollution.

An overview of the subway driver's cab. [Photo/chinajilin.com.cn]
The vehicle is mainly white on the surface to echo Changchun's icy climate, while the interior decoration is mainly red to show the local people's warm welcome.
CRRC Changchun Railway Vehicles Co. is the largest rail vehicle researcher and manufacturer in China, and not only accounts for more than 40 percent of the domestic market share but also sells products to a dozen countries and regions such as the United States, Brazil, Iran, and Thailand.