Cosmetic manufacturer Elizabeth Arden has refuted claims that they have used a Britney Spears' body double for a perfume ad featuring the pop star.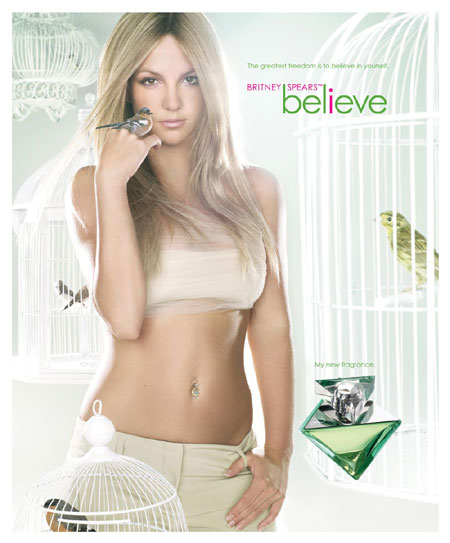 Britney Spears on the perfume ad
In the print advertisement for Believe perfume, a svelte Spears is shown plugging her latest fragrance.
The extreme-svelte picture has triggered talks that the company has super-imposed the singer's face on the body of another model, according to the New York Post.
However, the brand has insisted that it is indeed Spears' body.
"The only person in the national print ad for Britney's Believe fragrance is Britney Spears," Contactmusic quoted the company, as saying.