In 2010, three China Cultural Centers began to be built or were opened; government documents outlining plans for the establishment of cultural centers with four countries were signed; and China reached a basic agreement with six countries on establishing cultural centers. The "Development Plan of China Cultural Centers" was included in China's special "twelfth five-year plan", which will effectively guarantee the fast and sound development of cultural centers in the near future.
In 2010, Confucius Institutes sprang up all over the country. Since November 2009, there are 282 Confucius Institutes and 272 Confucius classrooms in 88 countries, among which 252 Confucius Institutes and 90 Confucius classrooms were already in operation. As of July 2010, there are 104 Confucius Institutes and 79 classrooms in the 31 countries in Europe. In the 32 countries in Asia, there are about 74 Confucius Institutes and 30 Confucius classrooms. Five new Confucius Institutes were established in Russia, bringing the total there to 17. In Africa, there are 21 Confucius Institutes and 4 Confucius classrooms. Now, there are more than sixty Confucius Institutes and about thirty Confucius classes in the United States.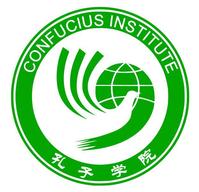 The film Confucius was also released this year. Directed by veteran director Hu Mei, the epic movie was the first to detail the life of the ancient sage. It follows the great master's life from age 51 until his death. Released in the Chinese mainland on January 22 of this year, the movie earned impressive revenue at the box office, amounting to more than 100 million yuan (US$14.7 million). It was also released in Hong Kong, Taiwan, South Korea and Singapore.