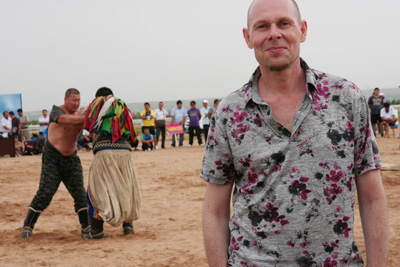 Jules Quartly (British)
Reporter, columnist, editor, broadcaster, documentary writer, website operator.
Jules Quartly is old enough now to be called a "veteran journalist" and has worked for organizations such as The Independent, BBC and Discovery Channel. Originally from London he has traveled to nearly half of the world's countries. For the past 10 years he has been based in Taipei and Beijing, working on his Mandarin and other projects. He writes a weekly column about the Chinese Internet and another about celebrities. He has a master's degree in journalism from Cardiff University and insists he's not a Sinologist, as he's got a lot to learn.