Destination: Kunming, Dali, Lijiang, Zhongdian.

Duration: 8 Days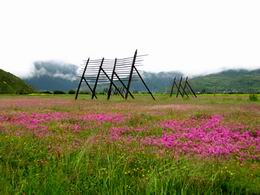 The trip takes you to the old and unsophisticated villages and the dreamland of Shangri-la from the modern capital city of Yunnan-Kunming that is famous for the mild climate all year round. From the trip, you will have an idea about the customs of Han people, Bai people, Naxi people and Tibetans with the background of plateau jokul, meadows, lakes and onrushing rivers. Besides the World Heritage-Old Lijiang Town, the deepest canyon in the world-Tiger Leaping Gorge and well-known Shangri-la (whose former name is Zhongdian), there are many other sparkly places arranged in the trip. It is believed that this trip will be an unforgettable experience in your life.

The Dreamland of Shangri-la Tour is an in-depth exploration of stunning Yunnan Province and the ideal addition for those wanting to immerse themselves in the local culture and surroundings. Yunnan is a step back in time with medieval villages of stone houses, arched bridges and classic Chinese temples and pavilions set among snow capped mountains and terraced rice fields. Yunnan is one of China's most ethnically diverse regions and we explore the fascinating Naxi, Bai and Tibetan cultures and sample the excellent local cuisine.