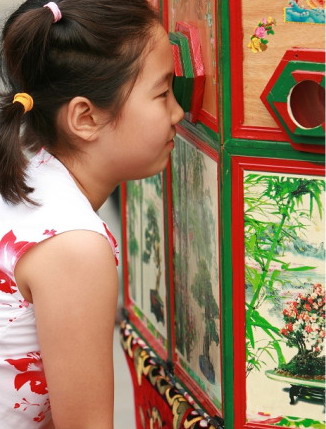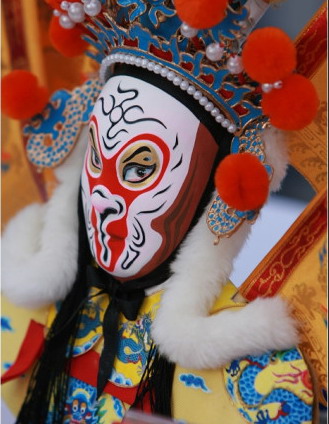 The first Beijing Fair of National Culture and Art kicked off August 3 and runs till August 12. The fair features more than 21 old Beijing business brands, more than 80 examples of intangible cultural heritage and 6 official Olympics merchandise. One of the highlights is a show featuring 15 lanterns.
The fair aims to start cultivating the cultural atmosphere for next year's Beijing Olympic Games, by highlighting the long history and culture of the city. The fair is divided into 12 districts and is open from 4:30-9:30 p.m. There are both exhibitions and performances and interactive items tourists can enjoy. Sports competitions and craft-making are available to teenagers, who can learn from old masters.
National Art Essentials
Some of the most notable art elements include three luxury items worn by nobles in ancient China; a wooden craft called "pillow of Luban," after a legendary civil engineer and carpenter who lived from 507-444 B.C., and whose designs are still used; and glass grapes. Some items are for sale and shoppers can hear about the history of the items from craftspeople.
Lantern show with distinctive features
The lantern show includes 15 pieces installed along the park's main roads, providing both light and d¨Ścor. There will be lantern shows accompanied by music and some lanterns feature designs including the flowers and moon and animal paintings.
Interactive activity, sports, and leisure sections
The fair also provides opportunities to teenagers to take part in interactive activities. For example, children can learn how to make dough figures from artist Wang Xingshan. They can also learn the art of paper - cuts, get some practice of braiding Chinese knots, and learn how to make sugar figures.

| | | |
| --- | --- | --- |
| 1 | 2 | |