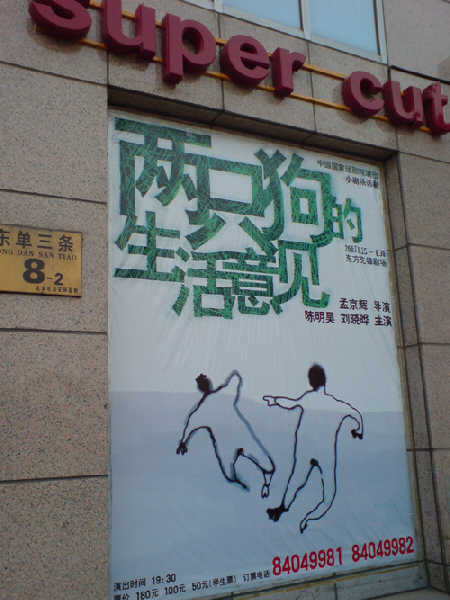 The actors will also use a variety of stage techniques borrowed from both the West and the East to form their own style. Each of them will play a variety of roles as well as the two dogs.
The play will also have a lot of modern elements, like the Punk rock theme song, "I Wanna Be Your Dog".
Director Meng Jinghui is very impressed with his actors' creativity. "They have broken a lot of the existing rules of performance and created their own unique style to speak their minds."
Meng Jinghui is the leading avant-garde drama director in China. He's produced a lot of acclaimed work, especially in small theatres. His dramas are distinctive for the way they explore advanced aesthetic ideas and adopt audacious presentation tactics.

Time: May 16th-July 1st ,7:30pm
Venue: Oriental Pioneer Mini Theatre,8-2 Dongdan Santiao.
Price:180 Yuan 100 Yuan
Tel: 010-6559-7394.
Source:CRIENGLISH.com
| | | |
| --- | --- | --- |
| | 1 | 2 |