China - the birthplace of football
On July 15, 2004, Sepp Blatter, president of FIFA, formally announced to the world that football originated in Zibo, Shandong province, China. But not many know that the sport was originally called "cuju" in ancient China.
Cuju first appeared in the renowned ancient Chinese historical work Zhan Guo Ce ("Strategies of the Warring States") compiled which described cuju as a form of entertainment among the general public.
Later, cuju was commonly played in the army for military training purposes, during the Han Dynasty.
As a way of national culture protection, cuju was listed into the first batch of China's intangible cultural heritages in 2006.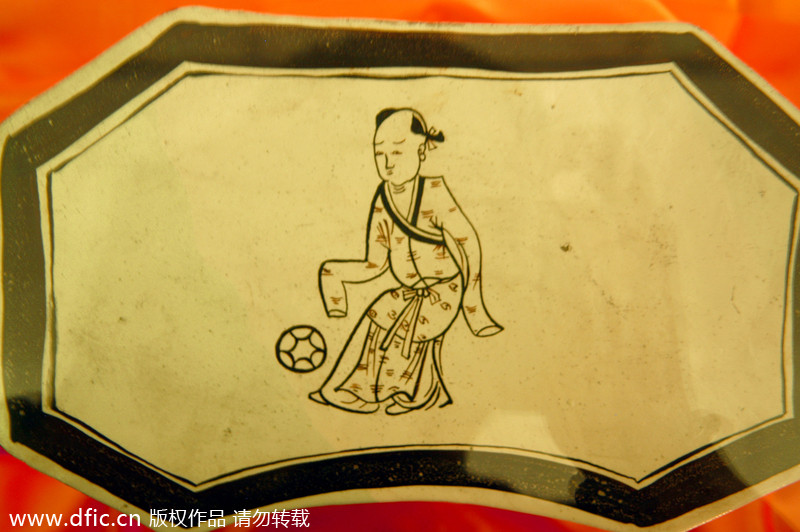 An artifact from ancient China describes a kid playing cuju, kept at the Linzi Football Museum, Shangdong province.[Photo/IC]