Students wishing to major in dance are busy in a final rush to prepare for the art examination that will be held next month at a high school in Handan, Hebei province.
All the girls have been learning dance since they were nine years old, but they still practice over 10 hours a day to repeat difficult dance moves over and over. The practice is so intense that their shoes wear out once in a week.
The students believe their hard-work will pay off and enable them to study at universities, where they will continue to pursue their "dance dream".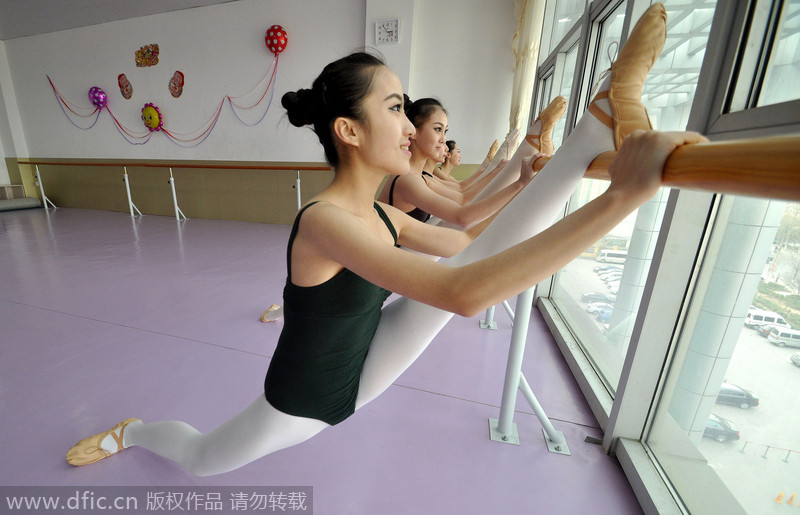 Students stretch out before the dance practice at a high school in Handan, Hebei province on December 20, 2014. [Photo/IC]