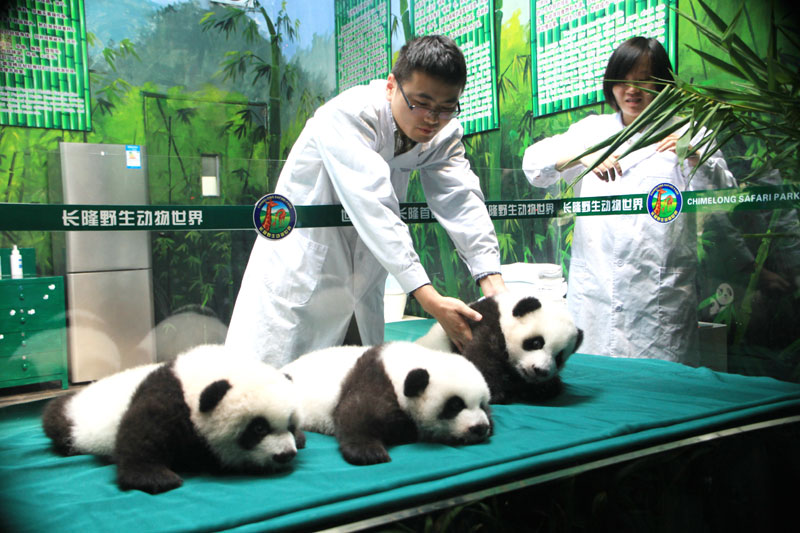 The world's only surviving giant panda triplets marked their 100 days on Wednesday at the Chime Long Safari Park in Guangzhou, capital of South China's Guangdong Province. They are the longest-living set of panda triplets in history. [Photo by Zou Zhongpin/Asianewsphotos]
Giant panda triplets born in The Chimelong Safari Park in Guangzhou, the capital of Guangdong province, are now on display to the public, sources with the zoo said on Wednesday.
The triplets, born 100 days ago, are all in a healthy condition with weights reaching 6,458 grams, 6,603 grams and 6,350 grams, respectively, according to the zoo.
The Guangzhou Chimelong Safari Park will allow timed public visits each day. Only 1,000 visitors are allowed each day.
The park now has 13 giant pandas in total, said Dong Guixing, general manager of the Chimelong Safari Park.
"It was a miracle as the three cubs have entered a new higher growth stage," Dong said.